News
War in Ukraine: Boris Johnson promises additional aid to Kyiv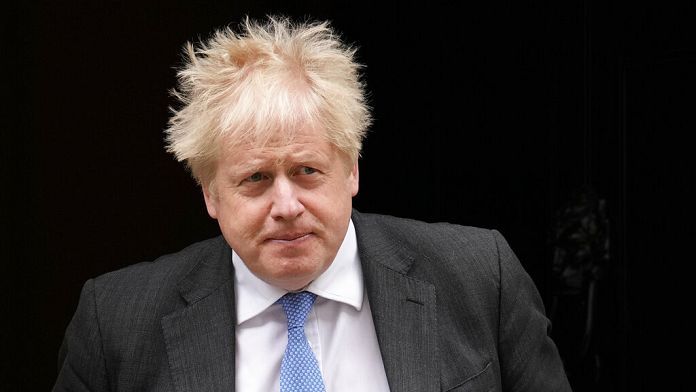 It was from his London offices that Boris Johnson addressed the Ukrainian Parliament on Tuesday via videoconference.
The British Prime Minister has promised an additional envelope of 300 million pounds, or about 355 million euros, to help Kyiv.
Boris Johnson, British Prime Minister : "We will continue to supply Ukraine – alongside your other friends – with weapons, funding and humanitarian aid, until we have achieved our long-term goal, which must be to make Ukraine stronger, so that no one will ever dare to attack you again."
Concretely, London will provide the Ukrainian army with drones and night vision devices, as well as radars allowing it to locate Russian artillery.
The United Kingdom had already released an initial military aid of 450 million pounds with thousands of anti-tank and anti-ship missiles, and anti-aircraft defense systems.
Boris Johnson, British Prime Minister : "It is a conflict that has no moral ambiguities or gray areas. It is about the right of Ukrainians to protect themselves against Putin's violent and murderous aggression. It is about the right of Ukrainians to independence and national self-determination against Putin's reckless will for revenge and imperialism."
"You have destroyed the myth of Vladimir Putin's invincibility," added Boris Johnson, who was one of the first Western leaders to come to Kyiv after the outbreak of war to meet Ukrainian President Volodymyr Zelensky.
In his speech, he also regretted the slowness of Westerners to take sanctions against the Kremlin, saying it was a "mistake" that should not be repeated.