News
War in Ukraine and soaring prices: the concern of 2 French farmers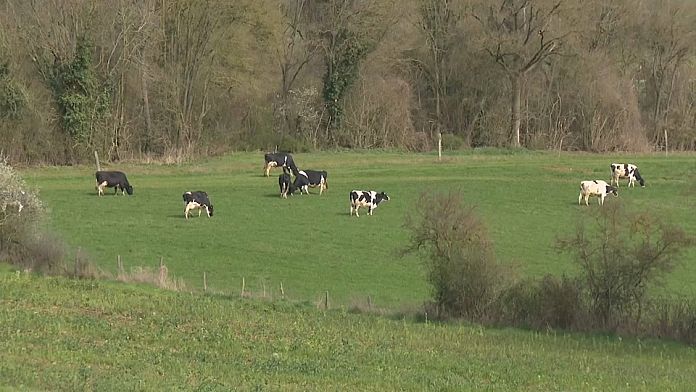 The war in Ukraine and the sanctions against Russia are disrupting many economic sectors. This is the case with agriculture. Report from 2 farmers in the west of France.
The war in Ukraine is felt so far in western France.
We are in Pruillé-Le Chétif, a town a few kilometers from Le Mans. This is where Isabelle Leballeur and her husband run a farm (pig and poultry farming).
Here, the animals are fed with grains (wheat, corn, rapeseed). However, the prices of these raw materials have soared, because of the war in Ukraine, sanctions against Russia and economic uncertainties…
"Today, the impact for our operations is direct", explains Isabelle. On the one hand, she adds, there is "the price at which we are able to sell – which has barely changed – and on the other hand, the cost price of our animals – which has increased by 50% due to the increase in grain and raw materials"."It's just unbearable!" she lets go.
"The means of a strong agriculture"
A few kilometers away, here we are in Chemiré-le-Gaudin, on the farm of Philippe Dutertre, a grain breeder. He too is worried about the impact of the conflict in Ukraine on the agricultural world.
According to him, this crisis should lead us to guarantee better food security.
Reopen trade negotiations
In an attempt to control soaring food prices, the French government recently proposed to reopen trade negotiations between distributors and agro-food manufacturers.
Each year, these commercial negotiations make it possible to determine the price of many products sold by manufacturers to supermarkets, the result of a bitter struggle with distributors.
The tension was even greater this year due to inflation in the cost of agricultural raw materials on the one hand and industrial costs (energy, packaging, transport) on the other.
The government had finally announced that the price of food products paid to manufacturers would increase by around 3% in France in 2022, a first since 2014.
However, the negotiations were largely held before the outbreak of the invasion of Ukraine by Russia on February 24, and for Dominique Chargé, representative of the 2,200 French agricultural cooperatives, the reopening of the discussions was a matter of "absolute necessity".