News
War in Ukraine: after fleeing Mariupol, a resident testifies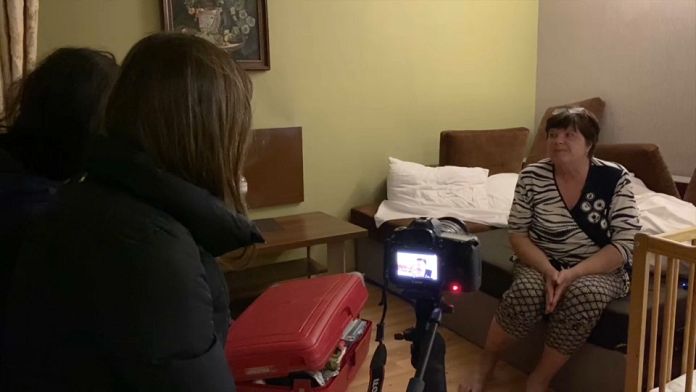 "I was born and lived in Mariupol all my life. __It's been so nice lately. It was a city where you could live. We had the sea… Everything was fine. I love the sea so much. I will never see it again".
It is with emotion that Natalia recalls Mariupol. Once home to more than 500,000 people, the port city now lies in ruins after a month of Russian bombardment.
Natalya witnessed it from the basement of her house: "It was right above our heads. The planes were flying from 3 a.m. We could hear a plane passing by every 10 minutes. I guess part of our defense system was nearby. They were shooting, and every time they hit a target, everything was shaking. We sat there telling ourselves the next shot was on us".
Natalya survived 20 days without electricity, running water and very little food. Many of his neighbors were not so lucky: "The house next to ours was hit by a bomb. It was destroyed and our neighbor remained under the ruins. Two other neighbors went to save him, but they were killed by shelling.".
Most of the humanitarian corridors not allowing the evacuation of all civilians, his son-in-law, Viktor, made the decision to save Natalya. He was unprepared for what he saw on the street: "90% of the buildings were affected, half of them were set on fire. There were a lot of dogs on the street, you could see them wandering around looking for food. There were piles of trash. I saw two bodies. One was covered and the other was a man. They were just lying on the ground. __I felt like I was in a game or something. Like a computer game. I still can't believe this happened".
Viktor testifies with a hidden face: he fears not having access to areas under Russian control in the weeks to come. As for the city of Mariupol, it will not be rebuilt according to him.