News
War in Ukraine: according to kyiv, the Russian offensive is intensifying in the east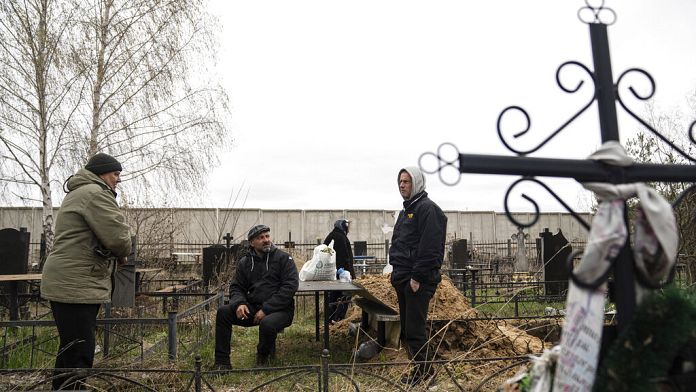 In Ukraine, the images of destruction are still striking. In the east, Russian forces are stepping up their offensive, the Ukrainian forces' general staff said on Thursday.
In the south, the pressure is also strong. While the city of Mariupol is almost entirely controlled by the Kremlin military, NGOs and the UN are still trying to organize the evacuation of trapped civilians.
"The enemy continues its offensive operations in the eastern zone in order to establish full control of the Donetsk and Luhansk regions and the land corridor with the temporarily occupied Crimea. The enemy increases the pace of the offensive. Russian occupiers intensify fire in almost all areassaid Oleksandr Shtupun, spokesman for the Ukrainian armed forces.
Ukraine has "the right to strike"
Ukraine has "the right" to strike Russian military targets, said an adviser to President Volodymir Zelensky, recalling comments to this effect from US Secretary of State Antony Blinken. Mykhailo Podoliak posted a message on twitter suggesting that kyiv could carry out raids on Russian territory: "Russia is attacking Ukraine and killing civilians. Ukraine will defend itself by all means including strikes against warehouses and bases of Russian assassins. The world recognizes this right," he wrote.
For her part, this spokeswoman for the Russian Foreign Ministry warned that "the criminal actions of the Ukrainian forces against Russia will not go unanswered. (…) any further attempt to induce Ukraine to strike Russian targets will trigger a harsh response from Russia", said Maria Zakharova.
On the shores of the Black Sea, Odessa has so far escaped the worst. But war seems to be inexorably approaching. And in the port city, everyone continues to prepare for a Russian assault.