News
Voting day in Hungary: for or against Orban?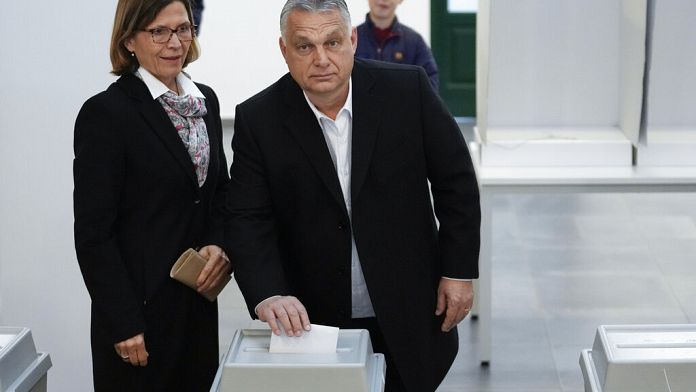 Polling stations opened this morning in Hungary for an election that mainly boils down to a choice between outgoing Prime Minister Viktor Orban, who is running for a fourth term after twelve years in power, and the opposition led by Peter Marky- Zay. This conservative mayor, a practicing Catholic, was appointed leader of the coalition of six parties who want to end government policy: he won the primaries in October 2021.
On leaving his polling station, Viktor Orban declared himself optimistic about the outcome of the ballot, which nevertheless promises to be more complicated than the previous times since for the first time, the opposition is united. "It's a strange electionbelieves the head of Fidezs. Already because it snows on April 3, it's rare to see that… But above all because the question of war or peace has become a campaign theme. Our position is clear: we are on the side of peace and security. __We consider our rivals dangerous, we ask everyone to vote for parties that guarantee peace and security."
The closeness of the Hungarian head of state to the regime of Vladimir Putin could be a handicap after the invasion of Ukraine by Russia, but Orban claims on the contrary to want to keep his country out of this war, unlike his rival which is clearly anchored on the side of NATO and the West.
The latest polls show a close vote between Viktor Orban's Fidesz and the opposition led by Péter Marki-Zay, even if the ruling party enjoys a slight lead.
It is the undecided, estimated at half a million people, who will rock the election and will be able to take Hungary out of the camp of illiberal democracies.