News
Volodymyr Zelensky: "There is nothing left of Mariupol"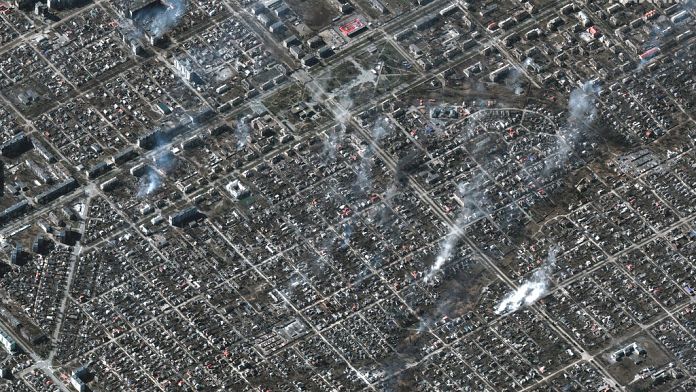 Mariupol airport in Ukraine is devastated, like most buildings in the city. The major port city in southern Ukraine has been shelled for weeks. This Tuesday, two superpowered Russian bombs hit Mariupol, including "There is nothing left", according to the Ukrainian President.
Volodymyr Zelensky reiterated its calls for a ceasefire to allow some of the 100,000 civilians still stuck in the city to leave.
Residents who fled the besieged city described to the NGO Human Rights Watch "a freezing hell, with streets strewn with corpses and the rubble of destroyed buildings", and "thousands of people cut off from the world", holed up in basements without water, food, electricity or communications.
"It's not war, it's genocide", she said. Iryna Venediktova, the Prosecutor General of Ukraine. "Theaters of war have rules, principles. What we see in Mariupol is the complete absence of rules. It's a hostage city and Russia knows perfectly well what it's doing here.", she says.
In the town of Khersonoccupied by the Russian army, a demonstration of civilians was dispersed on Monday by automatic weapon fire, stun grenades and tear gas, Ukrainian authorities reported.
This southern city was the first to fall into the hands of Russian troops. The latter are trying to progress towards the west and the Black Sea.
kyiv, Kharkiv, Mykolaiv, Cherniguiv, Odessathe bombs disfigure Ukrainian cities at the same rate as tears roll down the cheeks of residents facing fear and increasingly heartbreaking separations.