News
Volodymyr Zelensky invites the people to join the fight against "the enemy"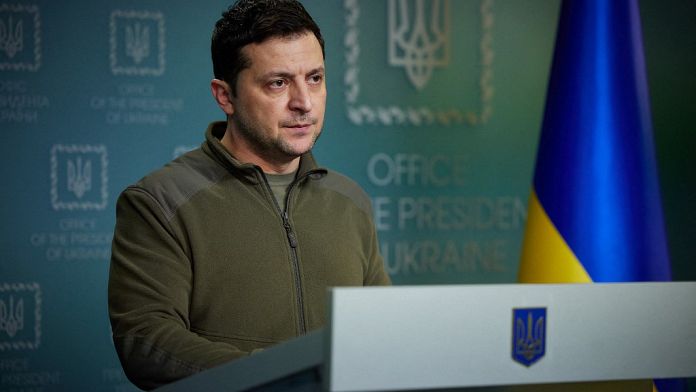 Fighting continues in several cities and regions in Ukraine. This Saturday morning, Volodymir Zelensky declared that his army still had control of the capital and the towns surrounding it. In a serious speech, the Ukrainian president once again called on all those who could to join his ranks against Russia.
Every Ukrainian should keep one thing in mind: if you can stop and destroy the occupiers, do so. Everyone who can return to Ukraine – return to defend the country. We will then have a lot of work to rebuild it. Anyone who can defend Ukraine abroad – do it. With determination, together, continuously. All the friends of Ukraine who can defend us – come – we will give you weapons explains the Ukrainian president.
The Ukrainian leader also urged the Russians to put pressure on their regime as each mobilization of support is quickly sanctioned by Moscow.
I want absolutely everyone to hear me in Russia. Thousands of victims, hundreds of prisoners who simply do not understand why they were sent to Ukraine are there. The sooner you tell your government that the war must end immediately, the more people will be left alive.
This Saturday morning, in another video this time shot outdoors, Volodimyr Zelenski also wanted to show that he was still in Kiev, contrary to several reports indicating that he had fled the country.
On the third day of the invasion led by Russian President Vladimir Putin, heavy fighting is taking place in Kiev. The Ukrainian army says it destroyed a column of five Russian vehicles, including a tank. In the capital, which has become a ghost town, the curfew has been tightened. Anyone on the street between 5 p.m. and 8 a.m. will be treated as an enemy, the mayor warned.