News
Volodymyr Zelensky calls for worldwide protests for peace in Ukraine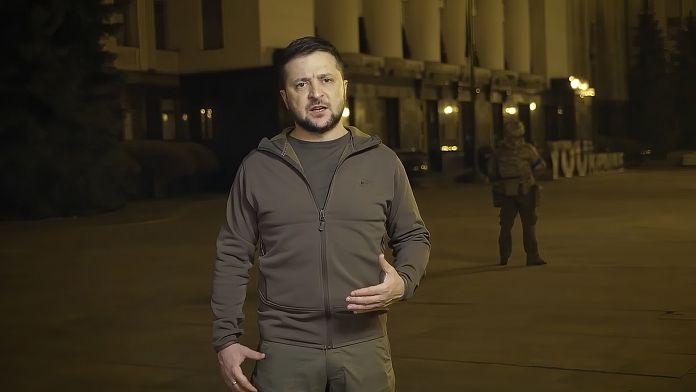 Ukrainian President Volodymyr Zelensky has issued a strong call for citizens around the world to demonstrate against the Russian invasion of his country, a month to the day after its start and hours before a series of summits in Brussels Thursday between Western leaders .
"Go ahead with Ukrainian symbols to defend Ukraine, to defend freedom, to defend life!", launched Volodymyr Zelensky on the night of Wednesday to Thursday via a video message in English.
_"Speak out, demonstrate from your offices, your homes, your schools and your universities, demonstrate in the name of peace! Meet in the squares, in the streets, show yourselves and make yourselves heard! Say that the people's lives matter, that freedom matters, that peace matters, that Ukraine matters!", asked the Ukrainian president.
He also addressed the Russians: "If you can, leave Russia and don't pay your taxes for this war."
Moscow against the Security Council
Earlier on Wednesday, Moscow criticized the United Nations Security Council for rejecting its resolution which recognized Ukraine's humanitarian needs. The Russian ambassador accused Council members of putting politics ahead of the humanitarian situation.
Apart from Russia and China, the other 13 members of the Council abstained, because the text did not mention the Russian invasion in Ukraine.
The UN General Assembly of 193 member states is expected to adopt a new resolution on Thursday that will "demand" from Russia an "immediate" end to the war in Ukraine.