News
Vladimir Putin, owner of a mega-yacht moored in Italy?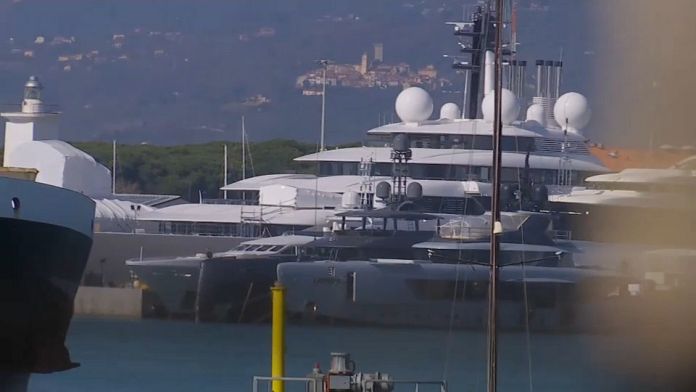 The 700 million euro "Scheherazade" mega-yacht, currently moored in Italy, would it belong to Vladimir Putin?
The anti-corruption team of Russian opposition leader Alexei Navalny is convinced of this, even if it has no written document to prove it. It is based in particular on a list of crew members including several members of the FSO, the Russian federal service for the protection of personalities.
But recently, the staff of this yacht valued at 700 million euros, mostly Russian, has been replaced by English according to press reports. A change that helps to rekindle suspicion.
The "Scheherazade" soon seized?
If confirmed, this yacht will be subject to European sanctions which target the assets of the Russian president.
It will have to be seized and left for an indefinite time in the Tuscan town of Marina di Carrara where it is moored.
Several yachts in the hands of Russian oligarchs have been seized in Europe since Moscow invaded Ukraine in late February, but the capture of the "Scheherazade" would undoubtedly be the most spectacular if its ownership were attributed to the master of the Kremlin.
An ongoing investigation
An investigation by the Italian financial police is underway, which could deliver its conclusions in the coming days, a source close to the investigations told AFP.
In an address to the Italian parliament on Tuesday, Ukrainian President Volodymyr Zelensky called on Italy to seize all the financial and real estate assets of the oligarchs, "from Scheherazade to the smallest" vessel. Without identifying the owner of the mega-yacht.
Since the invasion of Ukraine by Russia and the sanctions announced by the European Union, the Italian authorities have seized 848 million euros in assets belonging to Russian oligarchs, including the "Sailing Yacht A", a gigantic sailboat worth 530 million euros owned by Andrei Melnichenko, multi-billionaire coal and fertilizer magnate.
Rome also seized the yacht "Lady M Yacht" worth 65 million euros belonging to Alexei Mordashov, reputed to be close to Vladimir Putin.