News
Venice wants to reconnect with the pre-pandemic carnival atmosphere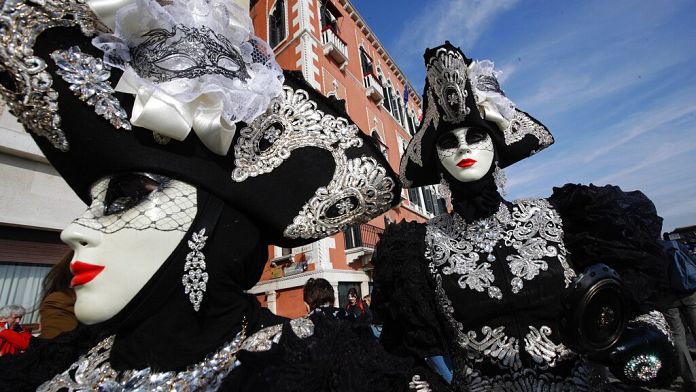 Venetians and tourists were able to swap their surgical masks for carnival masks and costumes on Saturday, and mark the start of the famous Venice carnival celebrations.
The day before, the Italian authorities have indeed put an end to the obligation to wear a mask outdoors.
Visitors were thus able to crowd into Piazza San Marco to enjoy the return of the carnival after two editions damaged by the Covid-19 pandemic.
Nevertheless, some of the highly anticipated events like the flight of the angel have been canceled this year.
"There are not many festivities but we will have our own celebrations and celebrations"said Fiona Spagnuolo, an Australian living in Venice.
According to local media, around 80,000 people, including 32,000 foreign tourists, arrived to celebrate the event.
This is a small sign of recovery for local tourism in the city even though the number of visitors remains lower than in previous carnivals.
Venice's carnival tradition, which originated in the 11th century, normally attracts a large number of visitors every year.
This year, festival-goers will be able to stroll in disguise in the streets of La Sérénissime until March 1.