[ad_1]

It is a Belgium team hungry for revenge that will face France this Thursday in the semi-finals of the League of Nations. Raphaël Varane, habs defender, delivered his impressions of this upcoming clash.
France – Belgium: Varane does not want to hear about "revenge"
Three and a half years after their last confrontation, Belgium and the French team face off again this Thursday in the semi-final of the Nations League. A very important match for the Belgian fans who talk about a "revenge to take" on the Bruises after the terrible defeat suffered in the semifinals of the 2018 World Cup.
Corn Raphaël Varane made a point of putting things flat. The central defender does not want to hear about revenge. « Revenge? I suppose not. It's history, it's history. It was a milestone for us and for them too. On the match that is to come, it is mainly two big teams that compete with the objective of reaching a final, with a trophy at stake. It was more than three years ago, it's already behind us", he said in remarks reported by The team.
Raphaël Varane wants to hurt the Red Devils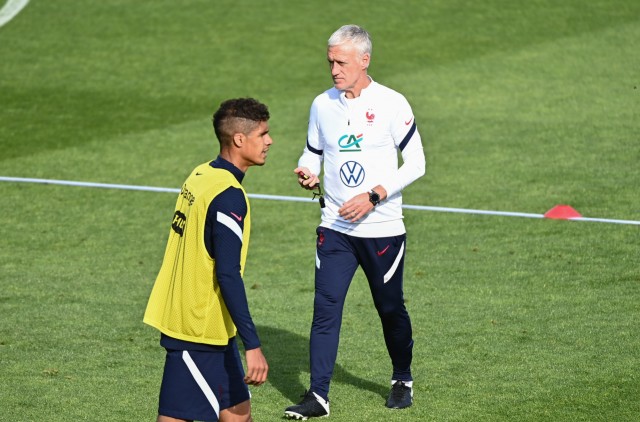 If Raphaël Varane expects a tough encounter against Belgium. The HABS defender remains confident for the outcome of the match. He is convinced that Les Bleus will qualify once again against the Red Devils.
"Obviously after a disappointment at Euro 2020, we want to win even more. We will play games against very good teams, among the best in the world (the other semi-final pits Italy against Spain, editor's note). We want to take up this challenge and give joy to our supporters," he added. Eden Hazard, Romelu Lukaku, Thibault Courtois and compatriots are therefore warned.


[ad_2]

Source link