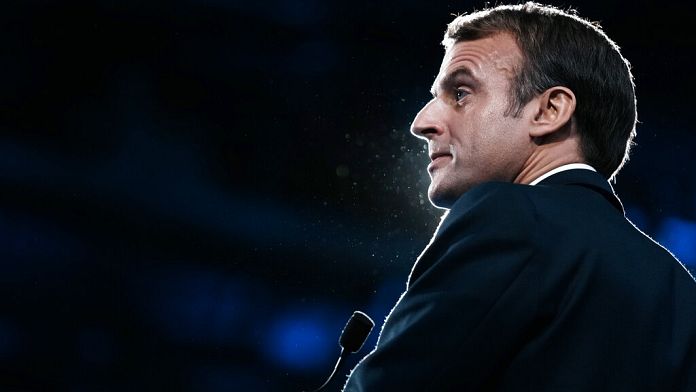 The President of the French Republic, Emmanuel Macron, presented his wishes for the New Year. He said he hoped 2022 would be the year of exit from the Covid-19 epidemic. But he has not commented on a possible candidacy for the next presidential election.
The Covid-19 epidemic
The president first recalled that more than 123,000 French people had died from Covid since the start of the epidemic.
Faced with the progression of the variant, Emmanuel Macron warned that "the coming weeks will be difficult"but that there was"real reasons to hope"thanks to the vaccine.
The Head of State indicated that 53 million French people were to date, fully vaccinated. He made a solemn appeal to the 5 million unvaccinated people to go to the vaccination centers. "_F__ make this simple gesture for yourself, for your compatriots, for our country_", he added.
And Emmanuel Macron to say his hope that 2022 "may be the year of exit from the epidemic".
The 2022 presidential election
Unsurprisingly, Emmanuel Macron did not indicate whether or not he was a candidate for the next presidential election, scheduled for next April. Everything until he indicated that he will act "until the last day" of his mandate.
He did not fail to highlight his record four months before the election. "France despite the trials is stronger today than two years ago", he said. "Never in 15 years has unemployment been so low", he also stressed.
And to conclude this chapter with these words: "whatever my place and the circumstances, I will continue to serve you ".
Presidency of the EU
Emmanuel Macron indicated that France should seize the opportunity of the rotating presidency of the EU (which begins this Saturday, January 1 for 6 months) to advance the European project.
"You can count on my total commitment to make this moment a time of progress for you" because "the values ​​that the European Union carries are, I am convinced, those which make it possible to meet our contemporary challenges".
At the end of his speech, Emmanuel Macron wished the French to stay "united, benevolent and united"and to"look to the future with courage and lucidity".