[ad_1]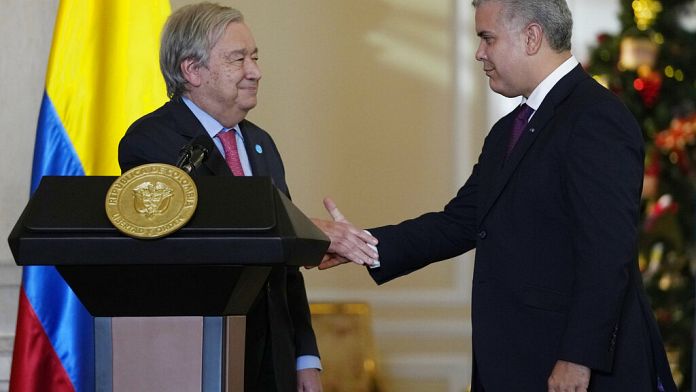 The United States has removed the FARC from its blacklist of foreign terrorist organizations. This allows US officials to work with ex-rebels from the Revolutionary Armed Forces of Colombia who have entered political life.
The move comes days after Marxist rebels and the Colombian government celebrated the fifth anniversary of a peace deal that ended six decades of violence in Colombia.
"State Department revokes Farc designation as foreign terrorist organization"US Secretary of State Antony Blinken said in a statement. "Following a 2016 peace agreement with the Colombian government, the Farc were officially disbanded and disarmed. They no longer exist as a unified organization engaged in terrorism or terrorist activities ", he added.
[ad_2]

Source link