News
US military admits tragic blunder in Afghanistan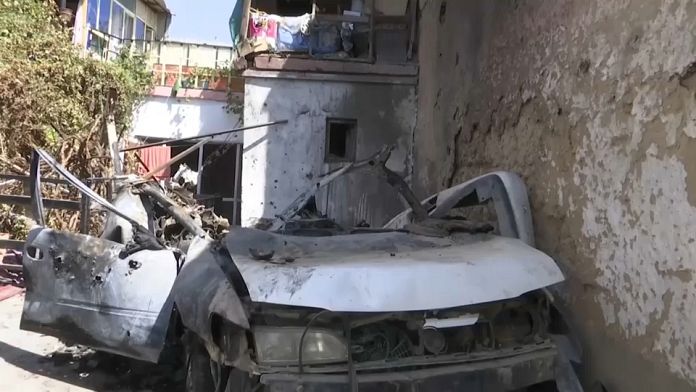 The white Toyota Corolla " s attack was a tragic mistake. In Washington, the U.S. military recognizes the burr in Afghanistan. On August 29, an airstrike pulverized this car, followed for eight hours by drones. The army believed it was filled with explosives by ISIS. Ten civilians, including 7 children, were killed. The driver of the vehicle, Ezmarai Ahmadi, was employed by an American NGO.
"The US Secretary of Defense was informed this morning by General McKenzie of the results of this investigation, said John Kirby, spokesman for the US Department of Defense. And he offers his deepest condolences to the families of the victims, including Mr. Ezmarai Ahmadi, who worked for an NGO, and to the employees of that NGO."
"We are considering ex gratia measures, or reparationsGeneral Kenneth McKenzie, commander of the United States Central Command, added. We are in consultation with the Secretary of Defense to determine the way forward. As you will also understand, it is very difficult to go on the ground in Afghanistan, to actually reach people. But we are determined to do it."
The strike took place in a very tense context : evacuations were accelerating to exfiltrate Afghans, and it was three days after the attack on the airport that claimed the lives of 169 Afghans and 13 U.S. military personnel.
The driver of the car had lured his children outside on their way home, happy to find their father. He had put his 11-year-old son on his lap to have him driven down the aisle. The family was also trying to flee the country.
More than 71,000 Afghan and Pakistani civilians were killed during the 20-year war in Afghanistan.
Source link