News
United States: Russian restaurants and bars, the collateral victims of the war in Ukraine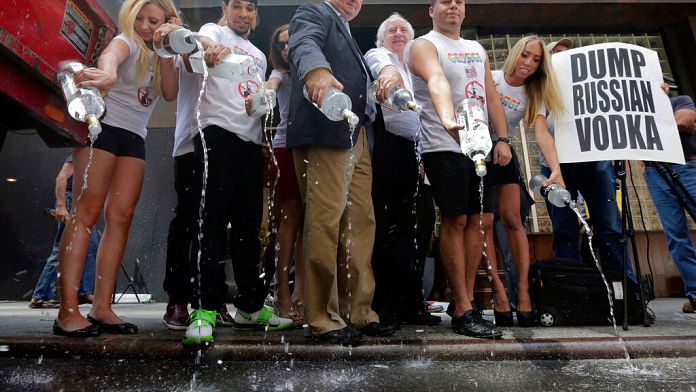 Since the start of the invasion of Ukraine, the queue has grown outside a Ukrainian cafe in a trendy Washington neighborhood and a few blocks away, a Russian restaurant has had its windows smashed, pushing the owners consider permanent closure.
Russians living in New York get insulted
The "Russian Samovar" is a restaurant in Manhattan founded in 1986. For several days, this establishment, although very well known, has been the target of hate messages and its turnover has been strongly impacted.
"We receive phone calls calling us Nazis, fascists, some even threaten to burn down our restaurant. I have family in Russia, and in Ukraine, this war is a tragedy. Overnight, my activity has dropped by 60%. There are a lot of reservations that have been canceled. A lot of events have been canceled", explains restaurant owner Vlada Von Shats.
"It's not a Russian war, it's Putin's war"
Across the street, the manager of the "Russian Vodka Room" bar describes a similar situation, as he openly announces that the owner is against the war in Ukraine.
"We have employees of different origins. Here there are Poles, Ukrainians, Kazakhs, Uzbeks, Russians and Armenians. The owner is Jewish. We absolutely do not support this war. Russian war. This is Putin's war", says bar manager Nikolai Vinokurov.
"Don't eat at Poutine's House"
For Russia House, a restaurant described as a Washington staple for more than 20 years, the Russian invasion has also had a very negative impact.
The owners were about to reopen their restaurant after two years of the pandemic, when the establishment was vandalized twice, acts that police described as a hate crime.
"We were an easy target", sighs one of the owners, Aaron McGovern, who estimates the property damage could reach $20,000.
Windows were smashed, a railing torn off, and those responsible for the rampage left a message on the spot: "Don't eat at Poutine's House."
Aaron McGovern, who was given the middle finger by a passerby as he picked up the broken glass, comes to wonder if reopening his restaurant is really worth it, given the public's new aversion to anything affects Russia.
On the other side of the country, the Pushkin Russian Restaurant in San Diego, California, has also been the subject of threats, including that of a man on the phone "promising to blow something up".
The irony, says its owner Ike Gazaryan, is that most Russian managers in the United States feel close to Ukraine, having themselves fled the Soviet Union or Vladimir Putin's Russia.