After Benjamin Mendy dismissed from the Manchester City squad for accusations of sexual assault, it is the turn of another well-known player from the lawns of Ligue 1, to take the door of a big club in Europe. The player in question would have been ousted for serious professional misconduct, and he is a former great hope of the Stade Rennais !
Ex-Stade Rennais : Joris Gnagnon fired from Sevilla FC !
From the SRFC training center, the French defender Joris Gnagnon has just seen his contract broken at the Spanish FC Sevilla. The Andalusian club would have decided to terminate the contract of the former Rennes for a totally bewildering reason. The 24-year-old would have a disastrous physical form, so much so that the Sevillian management would not hesitate to fire his player for professional foul.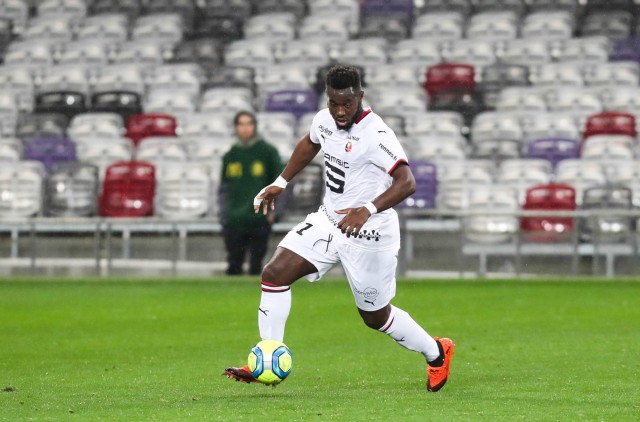 The information was revealed by the local newspaper Diario de Sevilla and was subsequently confirmed by other major Spanish media. Under contract until 2023 at Sanchez Pizjuán, Gnagnon will have to wait until January and the winter transfer window to find a new base, why not for a return to the French championship.
Promising beginnings at CFRS
Passed through the youth categories of FC Montfermeil, Gnagnon joined Stade Rennais in 2014 to perfect his training. Launched into the elite at just 19, the defender quickly rose through the ranks under the orders of Philippe Montanier.
After two full seasons at the CFRS, he gets recruited for a large sum the FC Sevilla (EUR 15 million). A real giant leap for a player who promises a great future. Unfortunately, Gnagnon struggled to confirm the high expectations placed in him, and eventually played only 16 games in two seasons. His loan to Rennes during the 2019-2020 financial year will allow him to regain playing time, but will be deemed overweight upon his return.