News
Unanimous condemnations after the bombing of a children's hospital in Mariupol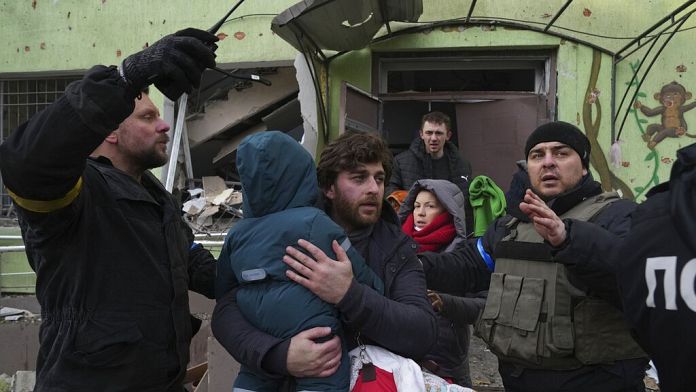 A hospital complex sheltering women and children was hit by a bombardment in Mariupol, Wednesday. The attack came when a ceasefire was supposed to be in place to allow the evacuation of civilians. According to a first assessment of the local authorities, she would have 17 injured. No child would have been affected.
Ukrainian President Volodymyr Zelensky strongly condemned this attack: "We have never done and never would have done something like this war crime with any of the cities in the Donetsk region or Luhansk, or any other region. With any of the cities on this planet. Because we are human. And you?
The White House for his part denounced a "barbaric" use of force against civilians, and British Prime Minister Boris Johnson called the bombing "immoral".
The Russian government did not deny the attack, but claimed that Ukrainian "nationalist battalions" were using the hospital as a base for firing.
In its latest report on Wednesday, the UN estimated that 516 civilians were killed and more than 800 wounded in Ukraine since the beginning of the invasion, which threw more than two million refugees on the roads of exile.
The humanitarian situation continues to deteriorate in Mariupol, a strategic port in the Sea of ​​Azov whose control would make it possible to link up the Russian forces in Crimea and the separatist territories of Donbass. For ten days already, the city of 300,000 inhabitants has been besieged by Russian forces and suffered incessant bombings.
Asked about the airstrikes, the Kremlin spokesman, Dmitry Peskovasserts for its part that they do not target civilians and that the hospital had already been evacuated by Ukrainian forces at the time of the strike.
According to Kyiv, three hospitals, including two west of the capital, were hit on Wednesday. But that of Mariupol was the most devastated. Damage clearly visible on satellite images where we can compare the state of the site before and after the Russian attacks.