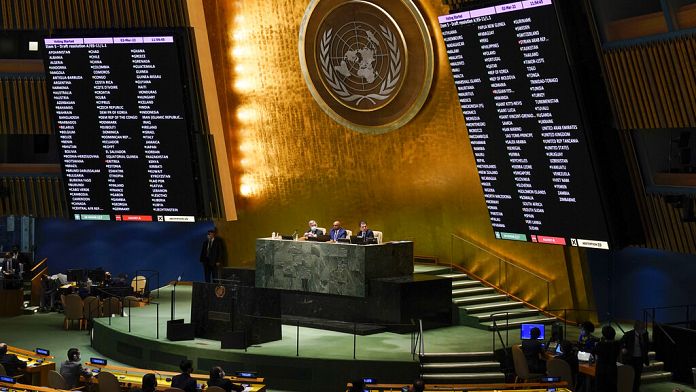 The United Nations General Assembly passed a resolution demanding that Russia end its war in Ukraine. A text voted by a large majority. And even if it is not binding, this resolution increases diplomatic pressure on Moscow.
A round of applause resounded in the hemicycle of the United Nations in New York: by a very large majority, the General Assembly of the United Nations adopted a resolution which demands that Russia cease its war in Ukraine.
This resolution is, of course, not binding, but the approval of the text was massive: 141 countries voted for, 5 against, and 35 abstained.
This puts pressure on Moscow, as the UN Secretary-General pointed out, Antonio Guterresfollowing the vote.
The resolution was adopted after two days of an emergency special session, as is rarely held at the UN.
The text calls for a immediate withdrawal of Russian troops currently deployed in Ukraine.
It also calls for granting thehumanitarian aid unhindered access.
During his speech before the vote, the Russian ambassador to the UN assured that Russia was limited to defending the populations of the pro-Russian provinces in eastern Ukraine.