News
UN commits to justice in Ukraine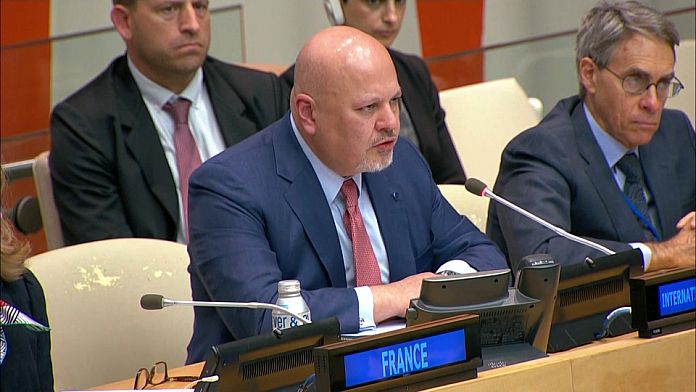 The United Nations Security Council met on Wednesday to informally discuss violations of humanitarian law and war crimes in Ukraine. NGOs and lawyers specializing in the defense of human rights took part in the discussions.
The prosecutor of the International Criminal Court underlines the great mobilization on Ukraine since 43 countries have seized the institution, which is unprecedented. Justice cannot be a"passive spectator", insists Karim Khan: "We reach the truth by rolling up our sleeves, by working, by investigating the old fashioned way, by using and exploiting modern technological means… whether they are satellites, radars or interceptions. Putting them together to see what feels right."
Russia for its part accuses Ukraine of having committed abuses and considers the ICC biased. To respond to these criticisms, Karim Khan took care to recall that "the right applies equally to all parties, whether Ukraine or the Russian Federation, state or non-state actors." He emphasized that international justice does not depend on any particular witness or country: "It's not for me to decide. There are judges above us, independent judges who will weigh and evaluate the evidence and ultimately make decisions.".
The UN High Commissioner for Human Rights, Michelle Bachelet, advanced during the meeting a provisional toll of the victims of the Russian invasion, estimated at 2,800 dead and more than 3,000 injured. But "actual numbers are considerably highershe added, and my Office endeavors to estimate them."
United Nations Secretary General Antonio Guterres is visiting Boutcha and Irpin on Thursday, two Ukrainian localities where the Russian army is accused of war crimes.
Mr. Guterres is particularly worried about the situation in Mariupol and the fate of civilians entrenched in the Azovstal industrial complex. The UN and the Red Cross hope to be able to evacuate them on Friday.