News
Ukrainian refugees: overcoming the language barrier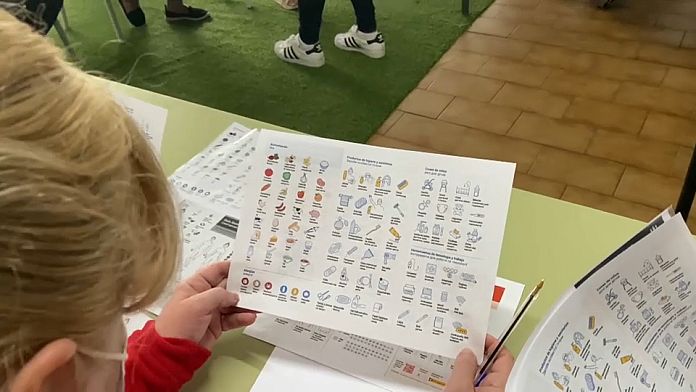 After a very long trip, some Ukrainian families put their luggage in Spain. They are relieved because finally far from the fighting and now safe. They have crossed many borders before arriving at their destination, but there is one last and not least, that of language.
"I picked up a Ukrainian family in Budapest to bring them back to Spain. We all flew together. It's difficult. I speak a little English, and so do they. The only way to truly communicate is an app on the phone that translates Spanish", recount Antonio Jereza Spaniard who welcomes Ukrainians.
If English, German and French are taught a little in schools, in Ukraine, we mainly speak Ukrainian and Russian. It is therefore difficult to communicate in a foreign land, except, perhaps, if you have a smartphone.
"Ukrainians rely on translation apps on their phones to communicate with people in host countries. But interest in the Ukrainian language is booming. The number of people studying Ukrainian around the world through apps has increased by more than 500%", explains the correspondent ofeuro news to Madrid, Jaime Velazquez.
Language barriers can leave refugees feeling isolated, hopeless and asocial. To help them, a Spanish communication agency has developed a rather easy and free guide.
This very visual tool is used in particular by the Cepaimthe Foundation for Coexistence and Social Cohesion in Spain and other organizations, to help refugees communicate in health and emergency centres.
"This guide is simply a life jacket. When you have just arrived, you have a lot of needs. I am thinking for example of a woman with two children. She's a little confused. She can then show the guide and say "please help us", says Mario TasconCEO of Prodigioso Volcan.
Another guide of the same ilk is in preparation. It will be intended mainly for children in order to help them integrate into school. To help Ukrainian refugees, other institutions also offer free Spanish lessons.