News
Ukrainian refugees in Portugal: lodges at the Leiria stadium transformed into rooms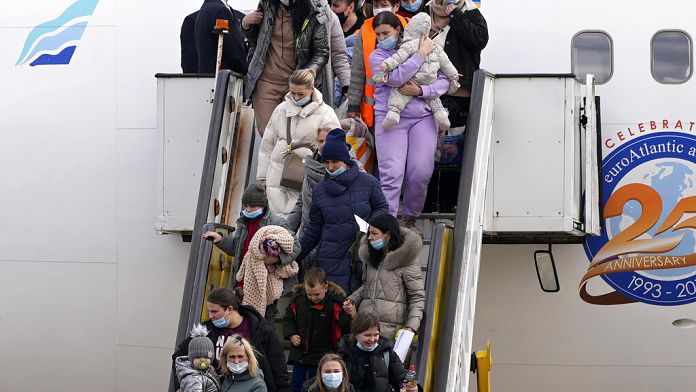 Ukrainian refugees have arrived in Leiria in Portugal, where some have found relatives living in this small town, north of Lisbon.
Lodges transformed into rooms
To accommodate them, the city has refurbished lodges in the football stadium, built for Euro 2004.
Lodges transformed into rooms and decorated with the colors of Ukraine to offer exhausted refugees comfort. "They are extremely tired, anxious and with nothing but a small bag," says a city councilor.
In the Leiria stadium, about fifty beds are made available to the refugees. Among them, mainly women and children. On arrival, they can count on the welcome and help of the small Ukrainian community of Leiria, also upset by this conflict.
"I am very worried. My heart is in Ukraine. I have lived here for 20 years but all my family and childhood friends are there," points out Viktoryia, a Ukrainian living in Leiria.
A temporary stay?
Ukrainian refugees hope that their stay in Portugal will only be temporary, until the war in Ukraine ends.
While waiting for the end of the conflict, they must receive help, in particular to work, educate the children and learn the language in order to integrate into this country, in which some could eventually decide to settle, if the conflict drags on.