News
Ukrainian refugees: "I fear for my family who stayed in Ukraine"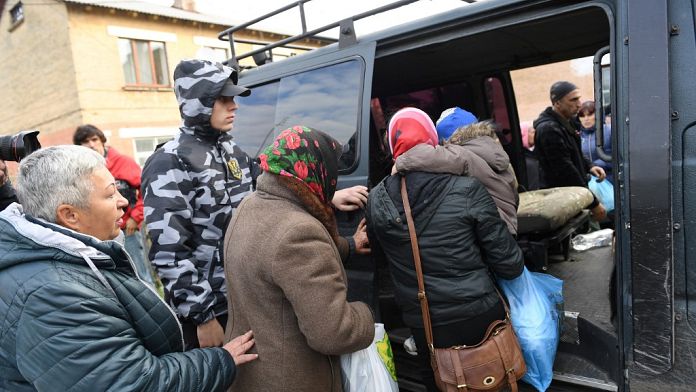 They fled the war in Ukraine and joined Hungary, Moldova, Slovakia, Romania or even Bulgaria. Maxim arrived in Sofia, but his whole family remained in Ukraine. He still struggles to understand what is happening in his country.
"This madness that results from the decisions of one person, it's horrible. I think people have enough common sense to reflect and assess the situation. Many Ukrainians are fighting for their land because they don't need to be freed from anything; I don't even understand what it is", says Maxim DimitrovUkrainian refugee in Bulgaria.
As Max, Tatyana also went to Bulgaria, on her own.
"My husband stayed in Ukraine. My family and all my friends stayed there. My husband was born in Ukraine, there are his parents, relatives. He wants to defend his land, his business and everything he owns", recount Tatiana Arnautova.
Currently, according to the United Nations High Commissioner for Refugees (UNHCR) more than 116,000 Ukrainians have left their country. This number continues to increase. Krassimir Pankovskivit in Bulgaria for years. Since the beginning of the war, with a team of volunteers, he has been going to the Ukrainian-Polish border to help Ukrainian refugees.
"We have organized ourselves to take in people urgently because they are letting women and children cross the border on foot there at the moment. We want to help them and take them to Bulgaria. The situation is such that Ukraine is on fire. There is no one to ask for help. The West seems to react quite badly. Our only option is to organize and act", he says.
Despite the help of associations and although safe in Bulgaria, Tatyana cannot be reassured.
"I fear for my family and my friends. I fear for all Ukrainians", she admits.
Besides Bulgaria, Poland says 100,000 Ukrainians have crossed the Polish border since Thursday. Nine reception centers have been set up, while on the ground, in Ukraine, the fighting continues.