News
Ukrainian refugees: France expects a massive arrival in the coming weeks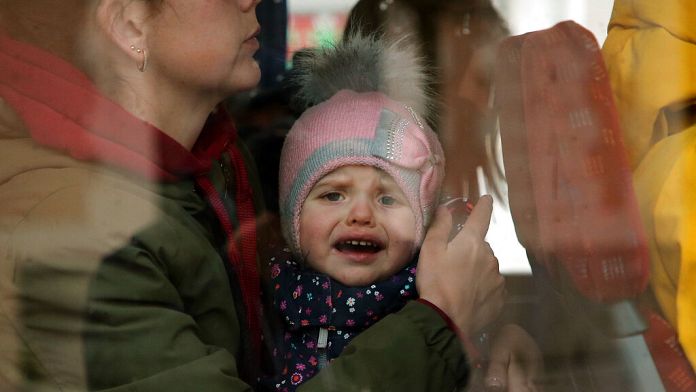 Nearly 7,000 Ukrainian refugees have already arrived on French soil, according to official figures published this Thursday by Paris.
50,000 to 100,000 refugees expected
The French government says it expects a massive arrival in the coming weeks of 50,000 to 100,000 people fleeing the war in Ukraine.
Lyudmila and her two children have just arrived in Lyon, after a journey of around 30 hours by car.
"I come from Chernivtsi. We stayed for three days at the border with Romania and we arrived here this morning in Lyon. This man came to pick us up. And now we are here", Lyudmila said relieved.
Many women and children
Like Lyudmila, many women have fled Ukraine to bring their children to safety in one of the European Union Member States. Families traumatized by this war which turned their lives upside down.
Alona fled Ukraine with her baby: "We stayed four hours at the Ukrainian border and we had to walk across the Romanian border," she says.
Darina Sainciuc coordinates aid for refugees arriving from Siret in Romania, her country of origin. She speaks not only Romanian, but also Ukrainian, Russian and French. His support is invaluable for the refugees"I hope the conflict will not last long and that all people will stay in France temporarily. There are many who come here to protect children." Then to conclude: _"If everyone helps a single refugee, we save Ukraine." _