News
Ukrainian forces repel Russians near Kharkiv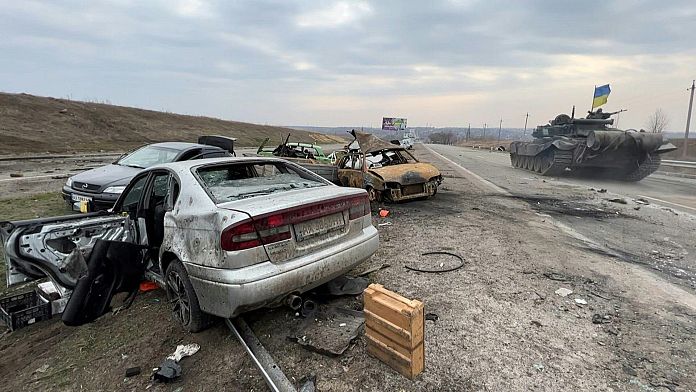 Ukrainian forces pushed back Russian troops from a highway outside Kharkiv, the country's second-largest city, and cleared the wreckage of burnt-out cars, according to AFP journalists.
The advances by kyiv forces come after Moscow said it would focus its military efforts on capturing the eastern region of Donbas, which borders just south of Kharkiv.
AFP journalists saw abandoned civilian vehicles, riddled with bullet holes, strewn across several lanes of the highway and the bodies of Russian soldiers on an embankment beside the road.