News
Ukrainian civilians receive weapons training near Odessa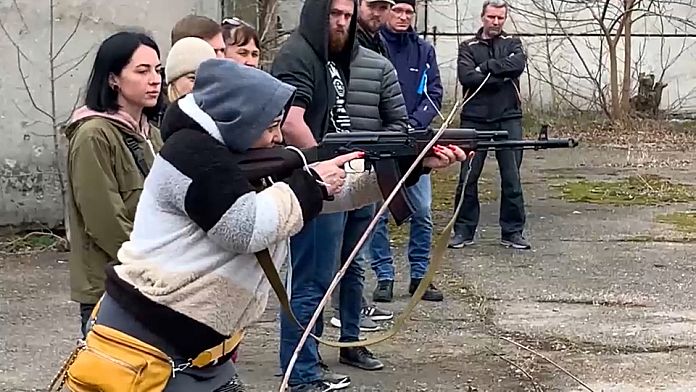 It is to the sound of the Ukrainian national anthem that all military training given to Ukrainian civilians begins in this locality located about twenty kilometers from Odessa, in the south-west of Ukraine. A reminder of the safety rules follows.
These exercises have taken place every day since the beginning of the war.
"We train because it's a war and because there are a lot of weapons, Explain Rostislav Dyakinof the Division 55 Sports Shooting Club. Civilians can face it at any time. They must be able to use them safely and correctly against the enemy, without harming themselves and those close to them."
"Since the beginning of March, we have seen more than 3,000 civilians pass"he says.
Alexandra Dolmatova is a makeup artist and receptionist in a beauty salon. She now comes here to train here once a week. "Unfortunately, the situation in our country at the moment is such that you have to be prepared for anything. I decided to take the training just in case because I want to stay at home. It's just in case, for me protect and protect my family"explains the young woman at the microphone of our special correspondent Sérgio de Almeida.
Almost half of the people who receive military training here are women and 1/3 are female trainers.
Many of them often end up continuing their training and then joining territorial defense units.