News
Ukrainian children with cancer treated in France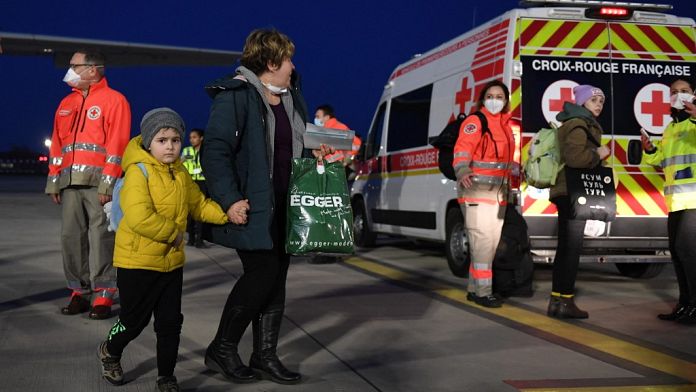 Evacuated by plane from Poland, these Ukrainian children arrive with their parents in a Parisian hospital. Suffering from cancer or leukemia, they will be medically taken care of by France.
Twenty in number, they are the first patients welcomed by the country within the framework of a European solidarity mechanism.
"I am happy that my daughter can be cared for here", said this mother, "in Ukraine, she would not be able to receive her treatments".
The head of the oncology department of this establishment, Pascal Chataigner, underlines the importance of this care for the medical staff. "Cancer is the leading cause of death by disease in children over the age of one. So it is a disease that remains extremely serious. These children who suffer from both war and these treatments, it is extremely important for us to take care of them", he says.
Many injured or orphaned children are waiting to be evacuated to various European countries. The 27 countries of the Union announced last week to reserve 10,000 hospital beds for Ukrainians.