News
Ukrainian airspace: Vladimir Putin's red line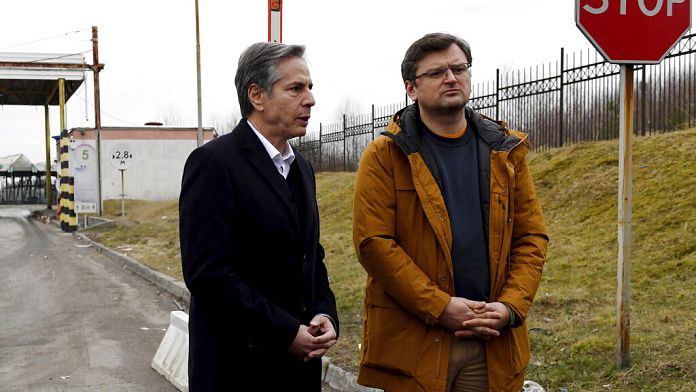 According to several American media, the United States and Poland are considering an agreement to deliver Soviet-generation fighter jets to Ukraine.
The information is revealed when the head of American diplomacy continues his visit to Europe and that NATO has rejected the idea of ​​establishing a no-fly zone in Ukraine.
Antony Blinken, U.S. Secretary of State: "We are coming out of several days of meetings with NATO, the European Union, countries beyond the G7, and we see that the support continues – security support, support humanitarian, economic support – and that this support will increase."
Dmytro Kuleba, Ukrainian Foreign Minister: "I hope the Ukrainian people can see this as a clear manifestation that we have friends who literally stayed and remain by our side."
For his part, Vladimir Putin does not rule out widening the conflict if a no-fly zone were put in place.
This is what he explains in a video presented by the Kremlin as a meeting between Vladimir Putin and Aeroflot employees.
Vladimir Putin, Russian President: "It is impossible to do this on the territory of Ukraine itself, it is possible only in certain bordering countries. But we consider any initiative in this direction as participation in the conflict armed and a threat to our soldiers. We will consider them in the second as actors in the military conflict, and little to which coalition they belong."
NATO planes patrol around Ukraine as here in Poland, while France and Belgium have deployed nearly 800 soldiers on a NATO base in Romania where American soldiers are already stationed.