News
Ukraine: withdrawn to Lviv, the embassies organize the repatriation of their nationals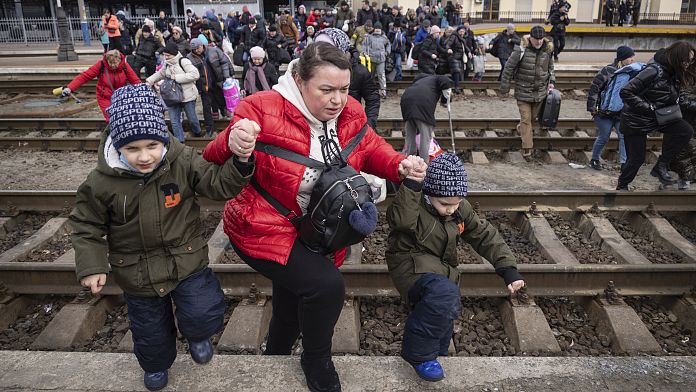 Since the beginning of the bombardments in Kyiv a week ago, many embassies have retreated to the city of Lviv, in western Ukraine. On-site report by our special correspondent, Valérie Gauriat.
Day after day, diplomatic missions evacuate their nationals from the capital to Lviv, and organize their departure to the borders, before repatriation.
The Brazilian ambassador drives his nationals to the border himself
We meet a group of Brazilians who are about to cross the Polish border, the last step before being able to return home. The Brazilian ambassador in person supervises the operations.
" We are about 16 people said Brazilian diplomat Norton de Andrade Mello Rapesta.
Like many of his peers, the ambassador will drive the convoy to the border himself, before returning to Lviv, a town now occupied by diplomats and journalists. The city is considered safe … remains to be seen until when.
Rise of the Russian invasion
Back in our hotel, we are informed of an alert for an air attack. Everyone is directed to the shelter of the hotel. As in all establishments in the city, most customers are refugees, diplomats, members of international organizations, or journalists. This time, the alert was short-lived. The day before, only one alert had retained, against six the previous day.
As long as calm reigns, convoys are bringing humanitarian aid from Lviv to the capital, which is preparing for the escalation of Russian aggression. It seems that no place is really safe anymore in Ukraine.
Report by Valérie Gauriat, in Lviv for Euronews.