News
Ukraine: Western diplomatic efforts continue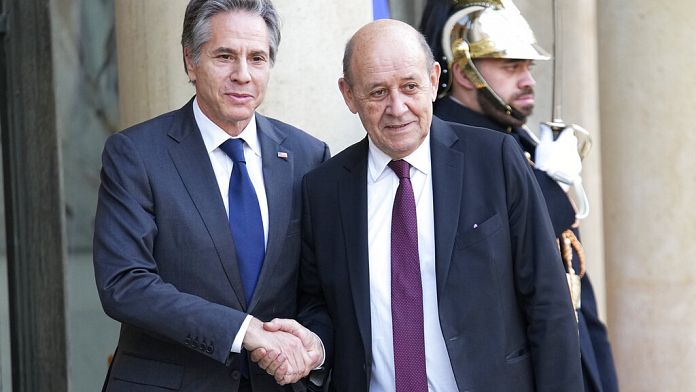 Western efforts to try to end the war in Ukraine continue. Tuesday afternoon, US Secretary of State Anthony Blinken concluded his European tour with debriefings at the Elysée with the Minister of Foreign Affairs, Jean Yves Le Drian, and President Emmanuel Macron. Purpose of the visit: to take stock of ongoing diplomatic efforts to reduce violence and end the war started by Russia.
Earlier in the day, Emmanuel Macron held an unprecedented three-way videoconference with German Chancellor Olaf Scholz and Chinese President Xi Jinping. While Beijing, close to Moscow, has occupied an ambiguous position since the beginning of the conflict, Xi Jinping said he supports the efforts of France and Germany to achieve a ceasefire and ensure access for the civilian population to humanitarian aid.
Anthony Blinken was visiting Estonia. During his stay in Europe, the head of American diplomacy endeavored to bring his support to NATO member countries.
"As I said in Lithuania and Latvia, the Estonian people who lived through decades of Soviet occupation deeply understand how bad Russia's unprovoked and unjustified war in Ukraine is, how bad the world must be to defend the Ukraine's right to exist as a sovereign democratic country and free to choose its own future."