News
Ukraine: wave of arrests of anti-war activists in Saint Petersburg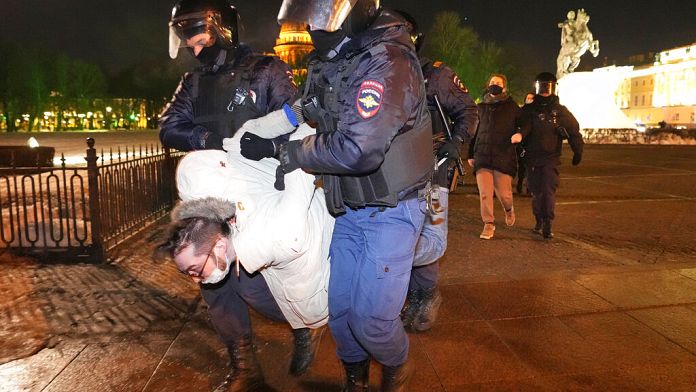 In Saint Petersburg, despite uncompromising police, demonstrators continue to gather to denounce the Russian invasion of Ukraine. The second city of Russia is no exception, since the beginning of the Russian offensive in Ukraine, a wind of mobilization has traveled the country and has reached around forty cities.
The authorities try to limit them by repressing them. According to the NGO OVD-info who closely monitors the actions of the police, more than 6,472 people have reportedly been arrested since last Thursday.
The anti-war movement also operates on the internet, a Russian petition has already gathered more than a million signatures.
On the first day of the protests, the Russian Investigative Committee warned that participating in any anti-war protest was illegal and that any violation could leave an indelible mark on the participant's criminal record