News
Ukraine wants an emergency procedure to join the EU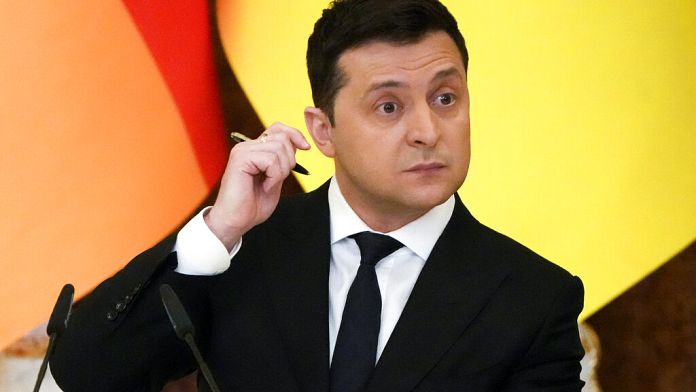 Faced with the invasion of Ukraine by Russia, calls to see Kiev join the European Union are getting louder and louder. By telephone, the Ukrainian President asked the European Commission financial assistance and an emergency membership to the European project.
This procedure normally requires years of negotiations and reforms. That is why "we ask the European Union for immediate membership of Ukraine through a new special procedure", explains the Ukrainian head of state Volodymyr Zelensky.
The ambition is shared by the President of the European Commission who, during an interview with Euronews, believes that "with time"Kyiv will join the joint project."They (Ukrainians) are ours and we want them to join us", says Ursula von der Leyen.
But Monday the tone was less direct. A Commission spokesperson stressed that any official request must be submitted to the Council, the institution that represents member states. "We have heard President Volodymyr Zelensky's message for an accelerated procedure, but once again I remind you that the Commission is working on the basis of a mandate it receives to negotiate", emphasizes Eric Mamer.
This emergency request is closely followed by Albania, North Macedonia, Serbia and Montenegro which are engaged in accession discussions with the EU. The dossier is also of interest to Bosnia, Kosovo and Moldova, which are knocking at the door of the European project.