News
Ukraine: Vladimir Putin does not want a no-fly zone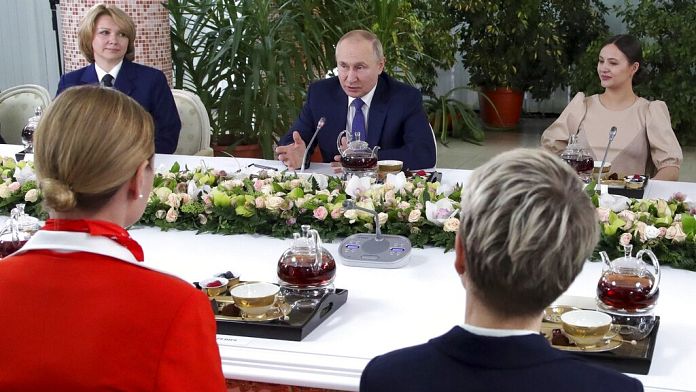 Vladimir Poutine warns of a no-fly zone over Ukraine. The Russian president stressed on Saturday that he would consider co-belligerent any country attempting to impose such a measure. During a meeting with Aeroflot employees, the master of the Kremlin also denied any desire to introduce martial law in Russia.
"About martial law, I repeat, it can be declared in case of aggression from outside. I hope that will not happen, despite the irresponsible statements of some officials. We hear about the need to close the airspace over the territory of Ukraine. It cannot be done. It is impossible to do it in Ukraine itself, it is possible to do it from a neighboring state. But any movement in this direction will be considered by us as participation in the armed conflict."
Vladimir Putin thus reacted to the request of the Ukrainian President Volodymyr Zelensky to create a no-fly zone in Ukraine. Request rejected by NATO. Another priority of the Ukrainian president, the humanitarian corridors.
"We are doing everything – from our side – to make the deal work. This is one of the main tasks for today. Let's see if we can go further in the negotiation process."
On his side, US Secretary of State Antony Blinken visited Poland to congratulate and support the country which has already welcomed hundreds of thousands of Ukrainian refugees. Washington is preparing to provide additional aid to combat the humanitarian crisis.