News
Ukraine: the war puts the Covid-19 in the background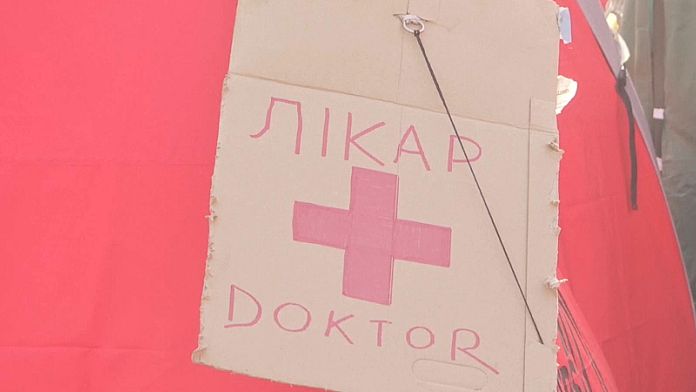 Thousands of refugees fleeing the war in Ukraine arrive in Poland every day. They move around without a mask and are allowed to enter the country without a vaccination certificate or proof of negative tests at the Covid-19.
For the Urban Search and Rescue Mission Leader Jean Claude Cordeauthe Covid takes a back seat: "Covid at this border post, here in Medyka, is obviously not a priority. Not a priority for us and not a priority for the refugees arriving either. We are mainly dealing with hypothermia in young children and we deal with urgent cases so that they can continue their journey. "
Refugees also feel that concerns about the virus have been overshadowed by the conflict, as Julia from Rivne tells us: "The Covid is a real disease, but it's true that since the start of the war in Ukraine, the Covid has completely disappeared, because war is a greater problem for humanity."
The war in Ukraine has already forced more than 2.5 million people to leave their country. But despite the continuation of the Russian offensive, some decided to return home.
This is the case of Klara, a Ukrainian pensioner who arrived in Hungary three weeks ago and who decided to return to Uzhhorod, a city in western Ukraine for the moment spared from the fighting: "I had a feeling, it's hard to find the words to explain it. I was born there, it's my home. My sons don't want me to go back, but I'm determined. Even though I know Putin isn't going to wait for me with flowers."
WHO is concerned about the impact of the conflict on public health in Ukraine, where vaccination coverage against Covid-19 is low and the rates of cases and deaths high.