News
Ukraine: the war and its procession of refugees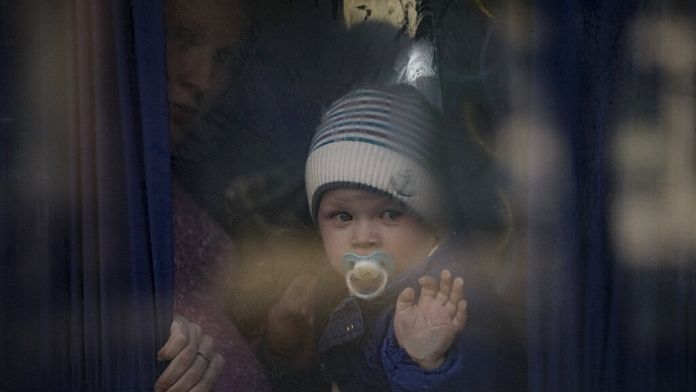 The war in Ukraine is (also) thousands of inhabitants who, every day, flee the combat zones. Families, children, uprooted, tired by the journey and (very often) traumatized by the violence.

This train entering Lviv station is arriving from Zaporizhia in southeastern Ukraine. On board, families fleeing the fighting. Many of them lived in Mariupol, a city besieged by the Russian army.
At the risk of their lives, these people managed to get out of what they call "the hell of Mariupol".
When not by trainit is by coach or by carthat people move towards less exposed regions.
We are here in Brovary not far from Kyiv.
Serhiy holds her two children in her arms. He comes from Bobryk, a village in the east of the country. An area now under Russian control.
"The occupants make themselves at home, he says, and I couldn't stand that. We had no more water, no more electricity. __It was very hard! We stayed like that for a week."
Ukrainian refugees in a few figures
The UN estimates that approximately 10 millions Ukrainians have left their homes because of the war. This means that approximately a quarter of the population has been displaced.
Many of them remain in Ukraine, hosted by relatives in quieter towns or villages.
And then there are those who flee abroad – more than 3.2 million Ukrainians, again according to United Nations agencies.
They mainly take refuge in Poland or in Romaniabefore -sometimes- continuing their migration further west.
Thus 200,000 Ukrainians have arrived in Germany since the start of the war. 50,000 were received in Italy, 20,000 in France.