News
Ukraine: the threshold of two million refugees crossed on Tuesday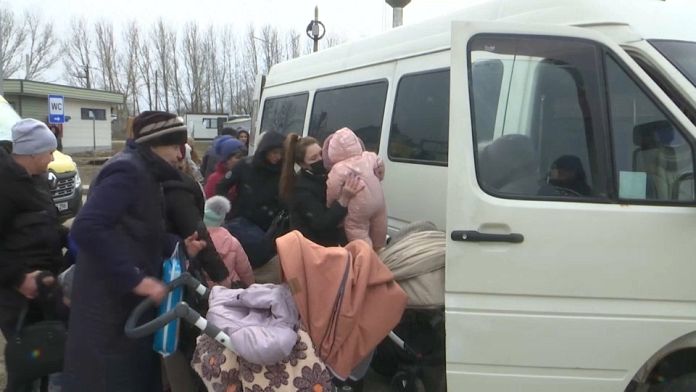 Since the Russian invasion, the number of Ukrainian refugees continues to rise: more than 1.7 million people have fled the war in the past 12 days. The milestone of two million refugees was crossed on Tuesday, March 8, according to the UN.
The UN warns: this could be the biggest refugee crisis of the century. Ukrainians continue to flee to neighboring countries such as Poland, Romania and Moldova. The authorities and the UN expect the flow to intensify, particularly in the event of the opening of humanitarian corridors which should theoretically allow civilians surrounded in large cities to leave.
These countries bordering Ukraine have seen the number of refugees soar since the Russian invasion. This Tuesday, March 8, more than a million people arrived in Poland. In total, it is estimated that more than 1.7 million people have fled the war, mainly women and children.
According to the UN, four million people might want to leave the country to escape the war.
Before this conflict, Ukraine was populated by more than 37 million people in the territories controlled by Kiev – which therefore does not include the Crimea annexed by Russia or the areas under separatist control.
The UN calls on Russia to allow humanitarian aid to the many cities where it is needed, as urged Linda Thomas-Greenfield, United States Ambassador to the United Nations : "Ukrainian cities are besieged under incessant Russian bombardment. Hospitals need equipment, food is short and civilian casualties are increasing, while the most vulnerable groups – the disabled, the elderly, children – continue to bear the brunt of suffering".
Poland for its part was congratulated for its reception of the Ukrainians.
His government plans to set up an aid program to finance food and temporary accommodation as well as organize access to health care.