News
Ukraine stores bodies of fallen Russian soldiers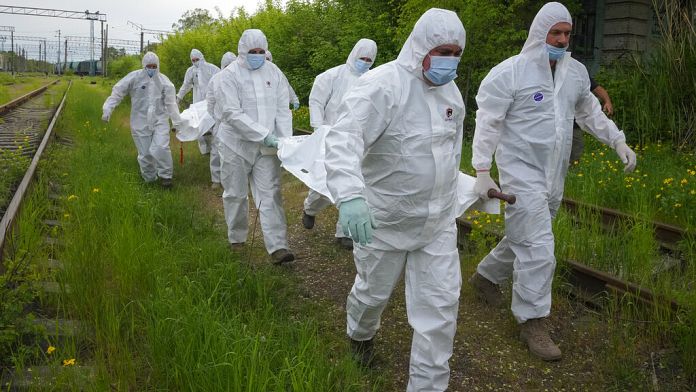 Ukrainian soldiers load refrigerated train carriages with the bodies of Russian soldiers who died in Kyiv, pending their potential return to Russia. An agreement for the transfer of the bodies has still not been reached.
Colonel of the Ukrainian Armed Forces Volodymyr Lyamzin oversees the movement of Russian bodies found in Ukrainian-controlled territory to special refrigerated wagons stationed in the capital.
"The Ukrainian side is ready to hand them over tomorrow or even today"did he declare. "However, there was no no call from russian side to receive these bodies so far"added Lyamzin.
The colonel suggested that this showed that Moscow was ready to "to give up" his men, while the Russians still claim to recover their dead.
On Friday, Ukrainian President Volodymyr Zelensky claimed, unverified, that Russia had lost some 27,000 troops since the war began in February.
Moscow did not provide its own update on the number of Russian troops killed in the conflict since late March, when 1,350 casualties were confirmed.