News
Ukraine: state of play on the 26th day of war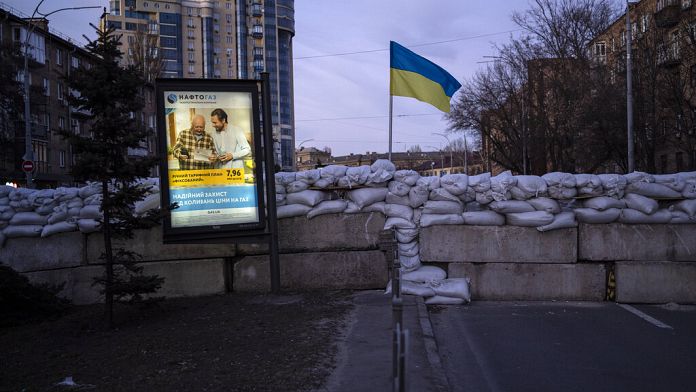 The Russian offensive continued on Monday in Ukraine for the 26th consecutive day, in several cities of the country. Our journalist Sasha Vakulina takes stock of the situation.
In Kyiv, a shopping center razed
In the Ukrainian capital kyiv, Russian forces shelled a shopping center in the Podil district overnight from Sunday to Monday, according to Ukraine's Prosecutor General. The missile fire caused a fire, the shopping center building is now destroyed, along with nearby residential buildings and the cars that were parked there.
Military base targeted in Rivne, Odessa now hit
The governor of Rivne oblast (region) said Russian forces fired missiles at the city's military training grounds. Rivne is about 300 km west of kyiv. For their part, authorities in Odessa accused Russian forces of carrying out a strike on residential buildings in the outskirts of the city, the first such attack in the Black Sea port.
Mariupol, martyred city
On Monday, Ukraine said eight humanitarian corridors had been set up, mostly in southeastern Ukraine, an area that remains under heavy bombardment, but sadly Mariupol was not on the list of such corridors. humanitarians.
Mariupol, the city, and the Sea of ​​Azov coast remain under heavy attack, with the city surrounded by Russian forces. As of Monday up to 350,000 people are trapped without electricity, without water. The Maxar Technology company published this weekend the photo of the Mariupol theater which was bombed a few days ago.
We can see the destroyed building with the people who sheltered there, and the word CHILD had been written in visible characters just in front of the building.
Mariupol has about 450,000 inhabitants and is home to a large port, very important for Ukraine, as well as two steel factories. One of them, Azovstal, which is one of the biggest steel and metallurgical works in Europe, was badly damaged.