News
Ukraine: sowing despite the war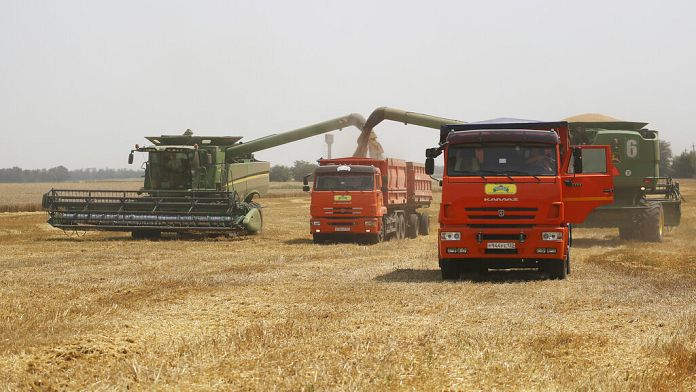 On fields as far as the eye can see, the harvesters have just started sowing sunflower. Ukrainian production represents 50% of world trade. The fighting has not yet reached this part of the country, but the lack of fuel threatens the agricultural season and the food security of tens of millions of people around the world.
"We grow wheat, barley, rapeseed, sunflowers and peas. It's a small assortment of crops that can grow here in the south due to the climatic conditions"explains Alexander Petkov, a farmer in Bahaté.
Part of the future Ukrainian harvest is at stake here, near the border with Romania.
But with the Russian Navy deployed along Ukraine's shores, it's nearly impossible to export the last crops piling up in the barns.
"Without exports, we will stop anyway. There will be no money, no ability to pay everyone. But Ukraine will not experience a famine, the cereals where we can sow, these volumes of cereals and products will be sufficient to guarantee that there will be no famine in Ukraine" emphasizes Alexander Petkov.
If Ukraine's reserves are sufficient to ensure its food security for a year, the Russian invasion risks causing a 30% reduction in cultivated areas and affecting 100 million people worldwide.
Before the war, Ukraine was the world's fourth largest corn exporter.
Together with Russia, they alone provide 30% of world wheat exports.
With the war, countries in food crisis such as Yemen, Ethiopia or Afghanistan have seen their situation worsen due to the rise in grain and fuel prices.