News
Ukraine: Russian shelling continues on 23rd day of war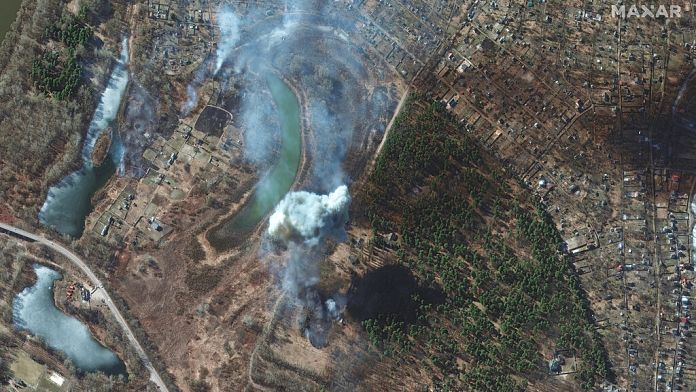 Since the beginning of the war, the Russian bombardments have been particularly violent on Mariupola strategic port city in southern Ukraine.
Last Wednesday, the city theater was bombed. After several days of concern about the fate of the civilians entrenched in the basements, an initial report, given by the municipal council, reportedone seriously injured, but no fatalities.
Earlier, the Ukrainian president had referred to hundreds of people under the rubble, stressing that rescue operations were still in progress. "More than 130 people have been saved", he had specified.
Volodymyr Zelensky also continued to castigate the slowness of Western arms deliveries to his country.
The Russian ministry has published new videos showing the destruction of anti-aircraft installations. The Russian army also said on Friday that it had succeeded in entering the city of Mariupol and fighting there alongside pro-Russian troops from the Donetsk People's Republic.
Elsewhere in the country, the bombardments continue in particular on the capital Kyiv and as well as on Kharkiv. Both towns are surrounded by Russian forces but not yet cut off from the rest of Ukraine.
Also on Friday, missiles hit the airport area of ​​Lviv, hitting an aircraft repair factory.