News
Ukraine/Russia: Ukrainian soldiers prepare for the worst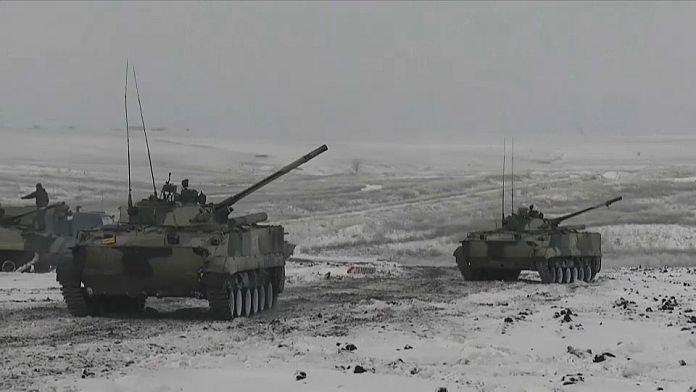 The Russian Ministry of Defense has been publishing images of army training for several weeks… The massive military reinforcement of Moscow on the border with Ukraine raises fears of an imminent war. These maneuvers involve some 6,000 men, fighter planes and bombers, throughout southern Russia.
Ready to fight
If the country has repeatedly denied its intention to invade its neighbor, many in Ukraine are preparing for the worst.
This is the case of Viktor Pylypenko, head of the Ukrainian LGBT Army for Equal Rights, who joined the fighting against Russian separatists in the region of Donbass in 2014 : "I was a paramedic, on the front line. I was both a grenade launcher and a paramedic because of the lack of personnel. I gave first aid on the battlefield, people died at my hands. And they weren't strangers. They were my friends".
Memories that still haunt him today: "human beings get used to everything, so do we. Since this war, almost all my brothers in arms have been injured or suffer from post-traumatic shock, but they dream of returning to war. It's quite shocking".
This Monday, Dmytro Kuleba, Ukrainian Foreign Minister declared that war could still be avoided, if Western allies continued to support the country: "Threats from Russia concern the whole world. Measurements must be global. We constantly repeat to our partners that what is happening today in Ukraine is not just about the security of our state. It is about the security of the entire Euro-Atlantic area."
American troops soon on the spot?
While some Western countries are trying to defuse the crisis with diplomatic negotiations…the United States and other allies of NATO intensify their military aid to Ukraine, sending ammo, weapons, and other equipment like these.
Last week, US President Joe Biden announced that troops would be deployed in Eastern Europe in the very near future