News
Ukraine: Russia changes strategy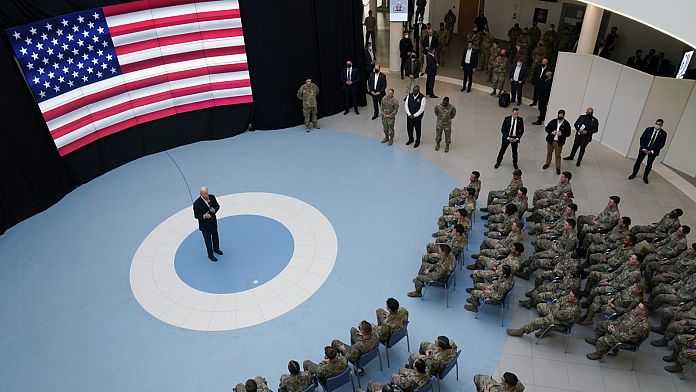 After a month of war, Russia is changing its strategy in Ukraine. It will focus its efforts on the Donbass region, partly controlled by pro-Russian separatists since 2014.
It's a change of course, while the Russian invasion seems to be bogged down. Russia has decided to focus its offensive on eastern Ukraine, as the invasion seems to be stalling and Moscow is struggling to conquer major cities.
Objectives fulfilled
For the Russian authorities, this is only the beginning of a new phase.
"The main objectives of the first phase of the operation have been fulfilled." thus asserted Sergei Rudskoy; Deputy Chief of the Russian General Staff.
According to him, the reduction in the combat capabilities of the Ukrainian forces now makes it possible to "to concentrate the bulk of efforts on the main goal: the liberation of Donbass".
The Russian record
This Friday, Russia took stock of the invasion: 1,351 soldiers killed and more than 3,800 wounded.
Figures well below NATO estimates, which evokes 7,000 to 15,000 dead on the Russian side.
More than 10,000 American soldiers in Poland
At the same time, the American president arrived in Poland and greeted the troops mobilized on the ground.
More than 10,000 American soldiers are now in this country bordering Ukraine.
In recent weeks, the symbolic threshold of 100,000 prepositioned soldiers in Europe has been crossed.