News
Ukraine: refugees evacuated after the opening of a humanitarian corridor in Sumy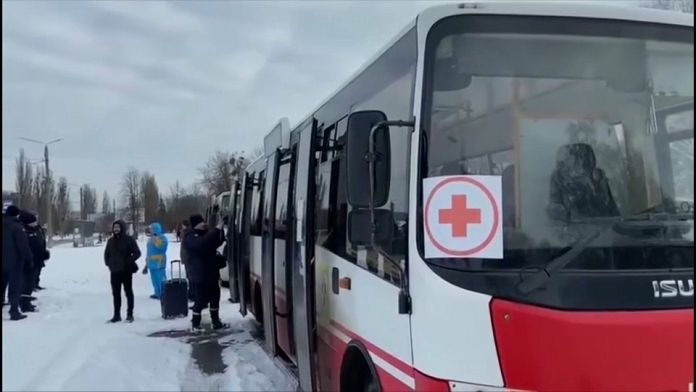 After several failed attempts, the evacuations of civilians from the city of Sumy finally began on Tuesday morning. Humanitarian corridors should also be set up for residents of Kyiv, Kharkiv, Cherniguiv and Mariupol.
After another night of intense shelling, residents of Sumy were able to travel to Poltavaafter the opening of a humanitarian corridor.
All evacuation attempts in recent days have failed amid mutual accusations of breaking the ceasefire. Tuesday, March 8 during the day, according to the Russian Ministry of Defense, a ceasefire should be observed in Kiev, Chernigov, Sumy, Kharkiv and Mariupol.
AT Irpinas in many cities besieged by the Russian army, civilians have to cross bombarded areas, but also blown up bridges, to prevent the advance of Russian troops.
The number of refugees fleeing Ukraine continues to rise. According to the United Nationsit exceeded this Tuesday the 2 millionwith Poland hosting the most people, followed by Hungary, Slovakia and Russia.
Russia's invasion of Ukraine has caused the fastest exodus of refugees since World War II. If nothing changes, their number could exceed 5 million.