News
Ukraine: new attempt to evacuate civilians today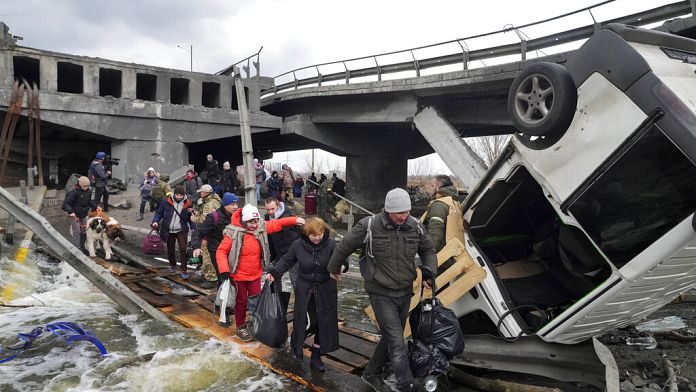 The evacuation of Ukrainian civilians is at the center of the discussions. As the war rages on, such as in Irpin, on the outskirts of Kiev, where the most vulnerable residents are trying to flee, Russia has proposed a new temporary ceasefire, which is due to begin this Tuesday morning.
In recent days, attempts to set up humanitarian corridors failed, with both sides accusing each other of not respecting the ceasefire. Moscow's latest proposal was rejected by Kiev, which does not want humanitarian corridors leading civilians into Russian territory.
The third round of negotiations between the two parties ended yesterday, with, according to Ukraine, minor progress: "We have received some positive results in terms of the logistics of the humanitarian corridors, they will be changed, and we will receive more effective assistance to people who are currently suffering from the aggression of the Russian Federation, has explainedMikhailo PodolyakUkrainian presidential adviser. On the key political track, which includes a ceasefire, reconciliation and an end to hostilities, intensive consultations will continue."
"We hope that from tomorrow these corridors will finally start to work, confirmedVladimir Medinskyassociate of Russian President Vladimir Putin. The Ukrainian side has given us its assurances. In addition, the discussion on the political and military aspects has continued, but it is difficult and it is too early to talk about anything positive."
Discussions between Russians and Ukrainians will continue over the next few days. Foreign Ministers Sergei Lavrov and Dmytro Kuleba agreed to meet on Thursday in Antalya, in a process supported by the Turkey.
For his part, the Ukrainian President Volodymyr Zelensky posted a new video from his office in Kiev, assuring that he was not afraid and that he would not go anywhere. Like other cities in the country, the Ukrainian capital expects to be besieged and bombed in the coming hours.