News
Ukraine: negotiations progress, skepticism persists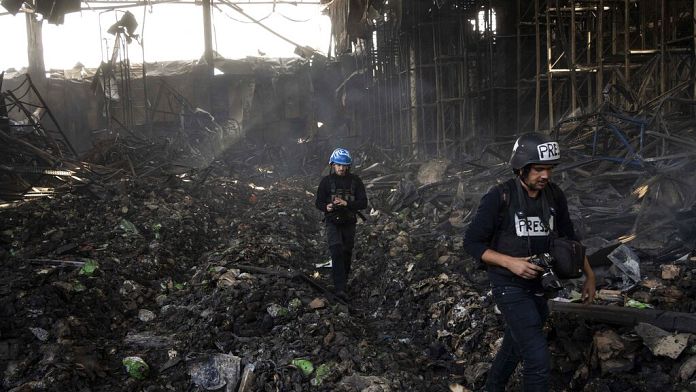 This is de-escalation, not a ceasefire, the Russian delegation warned at the latest round of talks on Ukraine, held in Turkey on Tuesday.
Moscow is committed to "radically reduce its military activity"in the direction of Kyiv and Cherniguiv. A promise that Ukrainian firefighters are waiting to see materialize as they tried on Tuesday to control fires started by a Russian strike, outside the capital.
These talks arouse hope but also skepticism. Ukrainian negotiators offered to adopt a neutral status in exchange for guarantees. Kyiv wants its security to be provided by the main Western countries, but also China, Turkey, Poland and Israel.
After this day of negotiations, Ukrainian President Volodymyr Zelensky was cautious, assuring that "positive signals" born "did not drown out the explosions of Russian shells".
For Moscow negotiators, the reduction of combat activities near the capital is a goodwill gesture aimed at establishing a "mutual trust". But for Washington, it could be a simple repositioning of Russian troops, which would have become bogged down.
Secretary of State Antony Blinken, on a visit to Morocco, does not seem convinced by Moscow's commitments.
"I would leave it to our Ukrainian partners to characterize whether there is real progress and whether Russia is meaningfully engaged. What I can say is that there is what Russia says and there is what it does."
Similar reaction from London, which says it wants to judge the Kremlin on its actions. The French president meanwhile spoke with Vladimir Putin. The Elysée felt that the conditions for a humanitarian operation in Mariupol were not met at this stage.