News
Ukraine: more than 3.2 million refugees, including more than 2 million in Poland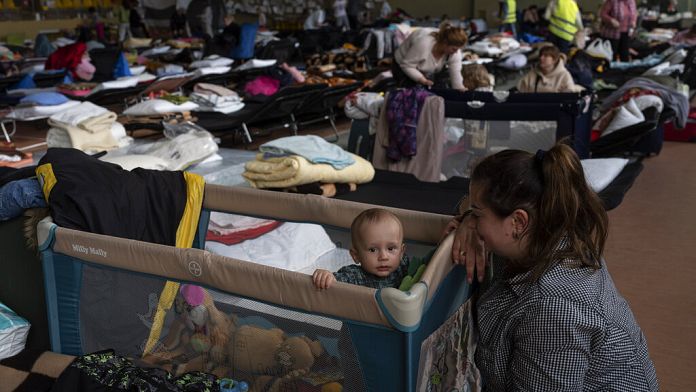 More than 3.2 million people have fled Ukraine and the fighting sparked by the invasion of the Russian army on February 24, including pover 2 million went to Polandaccording to the UN tally released on Friday.
The UN has also identified around two million internally displaced people. It also estimates that around 13 million people need humanitarian assistance in Ukraine.
3,270,662 refugees
the High Commissioner for Refugees (UNHCR) listed exactly 3,270,662 refugees on its dedicated website around 11:00 GMT. These are 100.765 more than during the previous score on Thursday.
Some 162,000 third-country nationals have fled Ukraine, the International Organization for Migration (IOM) said on Wednesday.
Europe had not seen such a rapid influx of refugees since the Second World War.
Four million people may want to leave the country to escape war, according to early UN forecasts. Before this conflict, Ukraine was populated by more than 37 million people in the territories controlled by kyiv – which therefore does not include the Crimea (south) annexed by Russia, nor the areas of the East under the control of the separatists pro-Russian.
According to Jakob Kern, a spokesman for the World Food Program (WFP), there is now a "race against timeto replenish food stocks in Ukraine.
"It is the same system that we experienced in 2016 in Syria", he told the British daily Guardian, lamenting "medieval tactics of besieging, starving the people inside".
Poland
Poland alone hosts more than half of all refugees who have fled since the start of the Russian invasion – around six out of every 10 refugees.
Since February 24, 1,975,449 people fleeing the conflict in Ukraine have entered Poland, according to the UNHCR count.
Polish border guards, however, announced on Friday a figure of more than two million.
"Today, March 18, at 9 a.m. (8 a.m. GMT), the number of refugees from Ukraine exceeded two million. The majority of them are women with children. Border guard officials are the first Poles to help after they cross the border," according to a brief statement on their Twitter account.
Before this crisis, Poland was already home to around 1.5 million Ukrainians who came, for the most part, to work in this member country of the European Union.
Romania
According to the UN refugee agency, 508,692 people have traveled to Romania, according to a count as of March 17. As with Moldova, many refugees decide to move on once they are safe.
Moldova
After their arrival in Moldova, a small country of 2.6 million inhabitants and one of the poorest in Europe, some of the refugees continue their journey to Romania or Hungary, often to find family.
According to the UNHCR, 355,426 people have entered Moldova, according to a count as of March 17.
Hungary
Hungary has received 282,611 people so far, according to UNHCR figures as of March 17.
The country has five border posts with Ukraine. Several border towns, such as Zahony, have converted public buildings into relief centres, where Hungarian civilians come to offer food or assistance.
Slovakia
According to the UNHCR updated on March 17, 234,738 people who fled Ukraine went to Slovakia.
Russia
The number of people who have found refuge in Russia stands at nearly 184,563 as of March 17.
UNHCR also notes that between February 21 and 23, 50,000 people crossed from the pro-Russian separatist territories of Donetsk and Luhansk into Russia.
Belarus
UNHCR has not updated the balance sheet for Belarus. As of March 16, the country had welcomed 2,127 people.
Method
The UNHCR has deleted the section concerning the other European countries and specifies that for the countries bordering Ukraine which are part of the Schengen area (Hungary, Poland, Slovakia), the figures presented by the High Commissioner are those of people who crossed the border and entered the country. The UNHCR estimates "that a large number of people have continued on their way to other countries".
In addition, the organization indicates that it does not count people from neighboring countries who leave Ukraine to return home.