News
Ukraine: more than 20 dead in Merefa, "a school and a cultural center destroyed"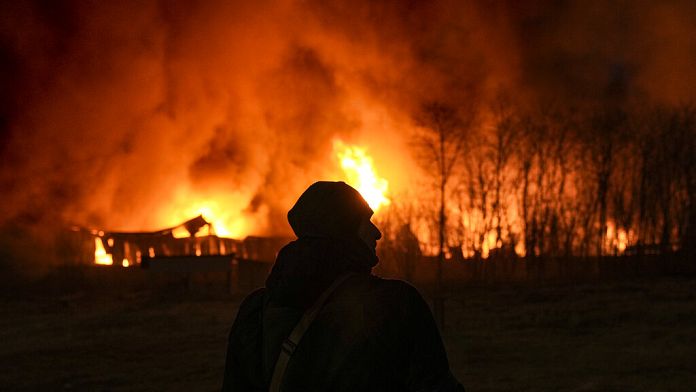 After the bombing of the Mariupol theater on Wednesday, no report is yet available. The strike took place when the word "children" had been written in huge letters outside the building. Inside, in the basements, hundreds of civilians were indeed entrenched.
The large port city has been besieged and shelled relentlessly for several days by Russian forces. 30,000 people were evacuated. But according to the town hall, 350,000 inhabitants are still under the bombs, hidden in shelters and cellars.
Strikes and artillery fire also continue to kill in other towns such as Merefa, in the Kharkiv region. According to local authorities, a school and a cultural center were destroyed, killing at least 27 people.
In Cherniguiv, a key city in the north, the governor of the region Viacheslav Chaus filmed himself. "We are suffering great losses. Yesterday the morgue received 53 bodies, people killed by the Russian aggressor. We will avenge each of them", he proclaims in a video.
As the Russian offensive has entered its fourth week, Western observers point out that the front lines have not changed much for several days.
In the Ukrainian capital, Kyiv, the curfew has been lifted. Plastic tarpaulins are provided to residents to seal the countless windows whose panes were blown out by the explosions.