News
Ukraine: Kyiv still facing fuel shortages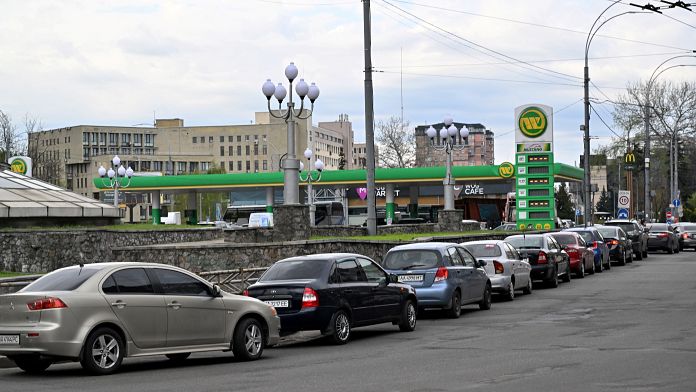 Endless queues stretch outside petrol stations near Kyiv in Ukraine. In the capital and several other cities, gasoline has been a rare commodity since the start of the war. And the situation is far from improving. Stations had to close for lack of fuel. Those that remain open limit purchases to 10 liters per driver.
"It's war right now. A fuel shortage can happen. But I need to go to work every day. And it is impossible to go to some places in Kyiv by public transport", testifies this inhabitant of Kyiv.
Ukrainians also fear a major price hike as parliament prepares to raise taxes. "There is a lack of fuel because of the oil depots that have been hit by the strikes of the Russian Federation. These depots are important strategic targets and even if we try to fix everything quickly, it is difficult to face"explains another driver.
For the time being, the only solution for the authorities is to call on the population to save fuel as much as possible and to use public transport more.