News
Ukraine Holocaust survivors evacuated to Germany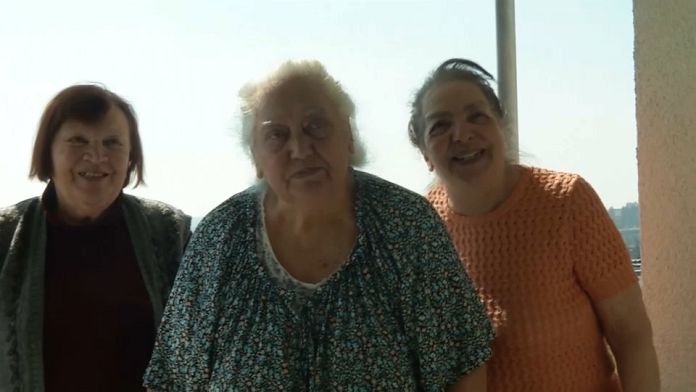 Galina, Larisa, and Tatyana, all 83, never thought they would ever feel the same panic as when they were children when the Nazis launched airstrikes on Odessa.
Fears resurfaced when the first Russian bombs fell on kyiv.
Today, it is Germany that welcomes them to escape the war.
"It's very scary to think about. I immediately remembered everythingsays Tatyana Zhuravliova, retired doctor and Holocaust survivor in Ukraine
The three Holocaust survivors accepted help from a Jewish organization to get out of Ukraine and be taken to safety in Germany. They arrived on the outskirts of Frankfurt on Friday after a 26-hour journey. They are housed in a retirement home.
"I am pleasantly surprised by the welcome they gave us, it's very good, an A+ really. So of course I would like to stay here, as long as in kyiv the ceiling can fall on my head" explains Larisa Dzuenko, a retired engineer and survivor of the Holocaust in Ukraine.
Of the 10,000 Holocaust survivors living in Ukraine, at least 500 are in particular need of help because of their health, their evacuation is a top priority for humanitarian organisations.
But transporting such fragile people out of Ukraine is a difficult and complex operation where constant shelling and artillery fire make any evacuation very dangerous. It's about finding medical personnel and ambulances in many war zones, crossing international borders and even convincing survivors, sick and unable to leave their homes without help, to flee again in uncertainty, this time without the vigor of youth.
Sometimes it's too late. Borys Romanchenko was killed when a Russian missile hit his apartment in Kharkiv on March 18. He was 96 years old.