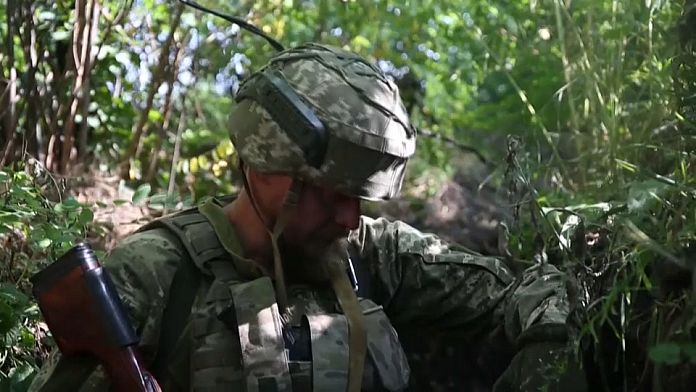 Ukraine has just declared that one of its soldiers was killed by pro-Russian separatists in the east of the country"s territory. The Ukrainian army is engaged in this conflict, which broke out in two breakaway regions bordering Russia in 2014.
Fighting has resumed in recent days in the east of the country and Tuesday's reported death is the fourth in three days among Ukrainian soldiers.
According to the Ukrainian army, separatists fired at its positions in the Donetsk and Lugansk regions with artillery, mortar, machine gun and grenade launcher.
"A soldier was killed by enemy fire", the army said in a statement.
According to an assessment compiled by Agence France Presse from official sources, at least 54 Ukrainian soldiers have died on the front line since the beginning of the year compared to a total of 50 over the previous year as a whole. On the separatist side, more than 30 fighters have been declared dead since January.
The situation on the front line seems to be deteriorating since last week. Over the weekend, three Ukrainian servicemen were killed and at least ten others injured in separatist attacks.
In a sign of the worsening situation, the observer mission of the Organization for Security and Co-operation in Europe, deployed in the conflict zone, reported more than 400 violations of the ceasefire last weekend compared with 210 the previous weekend.
This new outbreak of tensions is taking place against the background of large-scale Russian-Belarusian military exercises launched on Friday.
The conflict, which erupted shortly after Russia annexed Crimea, has killed more than 13,000 people to date.