News
Ukraine: for Joe Biden, Vladimir Putin is a "war criminal"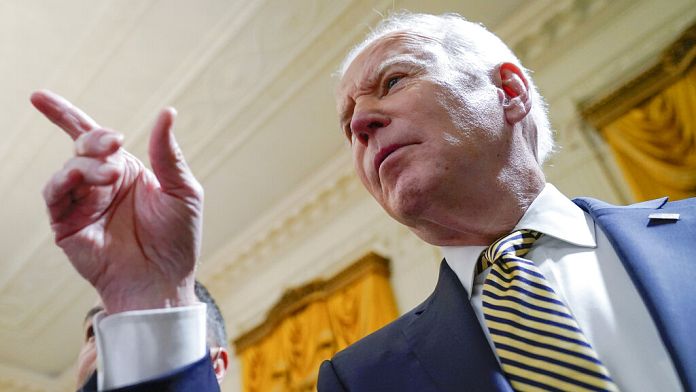 The American president did not mince words on Wednesday when he called Vladimir Putin a "war criminal", after the multiple Russian bombardments having targeted civilians in Ukraine.
Joe Biden was answering a reporter's question at a White House reception. Words judged "unacceptable and unforgivable", by the Kremlin.
A few hours earlier, the American president announced $800 million in military aid to Ukraine, bringing the American contribution to $1 billion in one week. Washington will thus provide additional longer-range anti-aircraft defense systems, as well as drones.
But NATO ruled out setting up a no-fly zone in Ukraine, despite calls for help from Volodymyr Zelensky, who was speaking to the US Congress on Wednesday.
"Is establishing a no-fly zone over Ukraine in order to save people too much to ask?"he had implored in front of the American elected officials, during his speech by videoconference.
"A humanitarian no-fly zone is a condition under which Russia will no longer be able to terrorize our peaceful cities every day and night" he had said.
In Moscow, President Vladimir Putin remains impassive, and condemns Western sanctions, which he says are intended to dismember Russia.
"The West is trying to divide our society – by speculating on military casualties, on the socio-economic consequences of sanctions – to provoke a civil war in Russia and use its fifth column to try to achieve its goal. And there is a goal: I have already said it, the destruction of Russia"said the Russian president on Wednesday.
Vladimir Putin thus called traitors and scum those who did not toe the Kremlin line in Russia.